Venezuela opens disputed new constituent assembly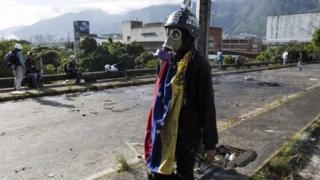 The Venezuelan government has opened a controversial new constituent assembly, defying anger at home and strong criticism abroad.
President Nicolás Maduro says the new body, which has the power to rewrite the constitution, is needed to bring peace after months of crisis.
But the opposition sees the assembly as a power grab and has called for mass protests against it.
The Pope has urged Catholic-majority Venezuela to suspend the new body.
The first session of the 545-member constituent assembly began on Friday. Among those sitting will be Mr Maduro's wife and son.
Thousands of government supporters gathered in the capital Caracas to cheer and wave flags as the members took office. Some carried pictures of late leader Hugo Chávez and the independence hero Simón Bolivar.
The body will sit in the same building as the opposition-controlled National Assembly and can override its decisions.
The election for the new assembly was boycotted by the opposition and marred by violence and accusations of fraud.
The company that provided the voting system in the election alleged that turnout numbers had been inflated, but in a blow to the opposition a top court threw out a bid to halt the assembly's installation.
President Maduro insists the poll was a "vote for the revolution", arguing that the move would create peace and foster dialogue by bringing together different sectors of Venezuela's polarised society.
But the Vatican on Friday urged the government to suspend the assembly, which it argued fomented "a climate of tension" rather than reconciliation and peace.
The Vatican is only the latest voice to speak out: the US has imposed sanctions, with the Trump administration labelling Mr Maduro a "dictator".
The European Union and several major Latin American nations say they will not recognise the new body.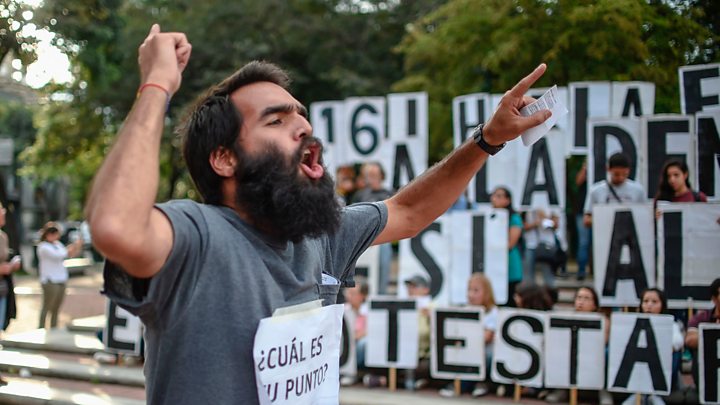 Venezuela is caught in a political and economic crisis, and has seen waves of anti-government protests.
Inflation is rampant and there have been severe shortages of food and medicine.
However, President Maduro retains the support of key state institutions, most importantly the army.