US Olympic chief resigns in wake of Nassar abuse scandal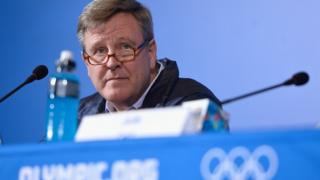 The head of the United States Olympic Committee (USOC) has resigned, citing health reasons.
Chief Executive Scott Blackmun recently revealed he was battling prostate cancer, but has faced extensive criticism in the wake of an abuse scandal involving US gymnastics.
His departure was announced at the same time as initiatives to tackle abuse.
Former Olympic doctor Larry Nassar was jailed last month on hundreds of counts of abuse spanning decades.
Two US senators called for Mr Blackmun's resignation earlier this month after a report in the Wall Street Journal newspaper suggested he had been told about allegations against Nassar in July 2015.
The organisation responded by saying they would not part ways with Mr Blackmun until an independent investigation was complete.
But on Wednesday they announced his departure had been agreed. He had held the position since 2010.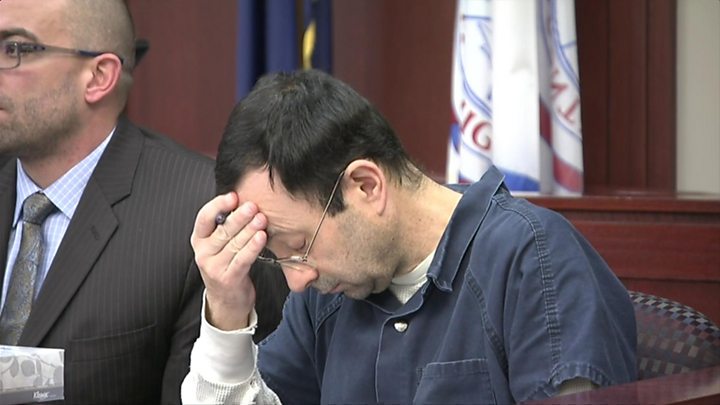 "We have mutually agreed it is in the best interest of both Scott and the USOC that we identify new leadership so that we can immediately address the urgent initiatives ahead of us," USOC Chairman Larry Probst said in a statement published on Wednesday.
A statement said the initiatives announced alongside his departure were "designed to protect athletes from abuse and respond quickly and effectively when issues surface".
They include further funding for counselling of Nassar's victims, the creation of an advisory group and further internal reviews.
Numerous criminal and civil investigations have been launched after some of Nassar's accusers said their complaints were ignored by officials.
Last month the Olympic committee gave an ultimatum to USA Gymnastics which compelled the group's whole board to resign, or face losing its recognition.
Elsewhere, the president and athletics director at Michigan State University, where Nassar worked for decades, also stood down.