UK ticket-holder claims £170m EuroMillions jackpot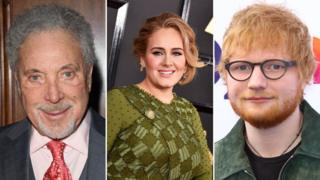 A UK ticket-holder has claimed a record £170m EuroMillions jackpot won on Tuesday, operator Camelot has said.
The identity of the ticket-holder, and whether they are an individual or a syndicate, will not be revealed unless they decide to go public.
If it is an individual, they would rank amongst the Sunday Times Rich List's 1,000 wealthiest people living in the UK or with British business links.
The prize will be paid out at a "ticket validation appointment".
Andy Carter, senior winners adviser at the National Lottery, said the team "look forward to helping the ticket-holder start to enjoy their new-found wealth".
The £170,221,000.00 jackpot was won when the winning numbers picked were 7, 10, 15, 44 and 49, with 3 and 12 selected for the Lucky star numbers.