Newspaper headlines: 'Tax raid' on older workers and Ophelia 'chaos'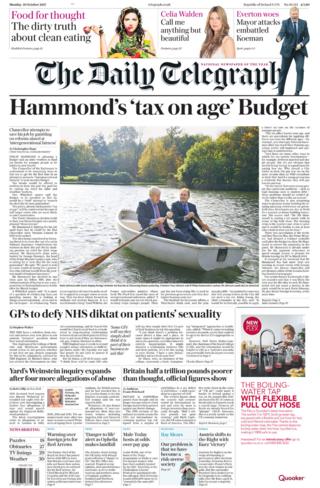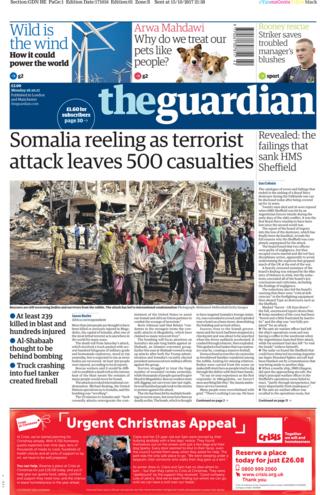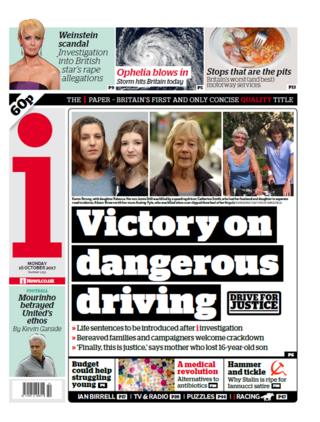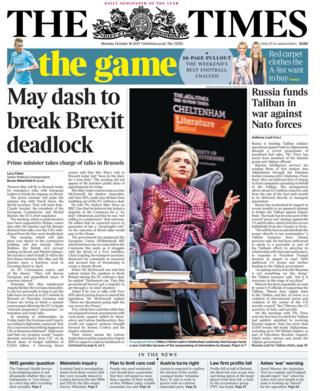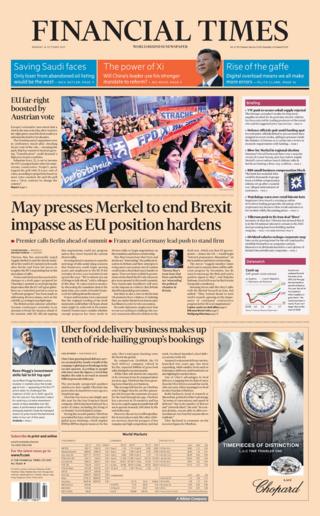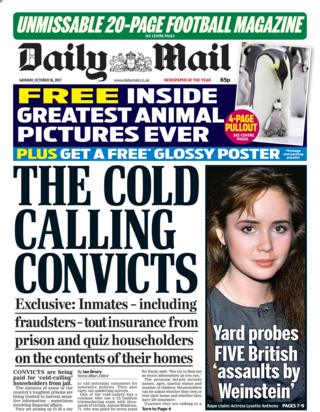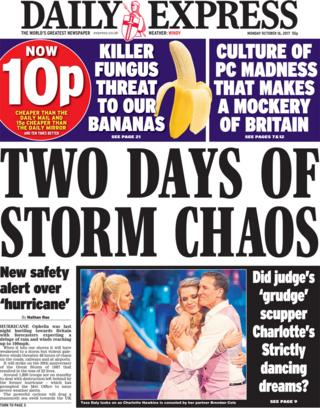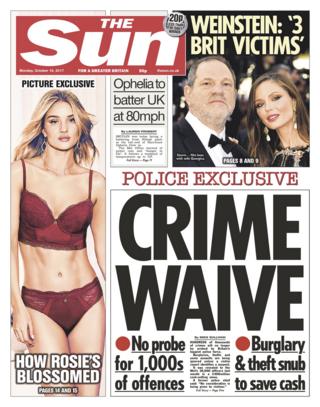 The Daily Mail reports that inmates in England and Wales are being paid to cold call households from prison.
It says convicts – including a man who ran a telemarketing scam – are receiving £3.40 a day to call potential customers for insurance policies.
In its editorial, the paper asks: "Shouldn't we have the right to know if we are giving intimate details of our home to a convicted burglar?"
The Prison Service says inmates do not have access to personal and financial information.
Get news from the BBC in your inbox, each weekday morning
The man expected to be Austria's new leader, Sebastian Kurz, features heavily this morning.
The website Politico says a win for Mr Kurz and his people's party heralds a "tectonic shift" in Austrian politics after more than a decade under a centrist coalition.
It believes his win illustrates the "continued potency of the refugee crisis in European politics" and will resonate across the European Union.
The Austrian newspaper, Wiener Zeitung, writes that Mr Kurz may struggle to woo his fellow European leaders, given that he is tipped to form an alliance with the nationalist Freedom Party – which has raised the prospect of leaving the Euro and perhaps the EU altogether.
The Sun leads on a report that the Metropolitan Police will no longer investigate some crimes – unless the victims can identify a possible suspect.
The paper calls the idea "criminal" and says it is a "licence to steal". Scotland Yard is quoted as saying the force has to "prioritise" due to shrinking resources.
Britain is £490bn poorer than thought, according to The Daily Telegraph. The paper reports that the UK no longer has a reserve of foreign assets to help protect against the consequences of Brexit.
Quoting the Office for National Statistics, it says Britain's international investment position has collapsed from a surplus of £469bn to a net deficit of £22bn.
The Guardian says the catalogue of errors that ended in the sinking of HMS Sheffield during the Falklands War can now be disclosed, 35 years later.
The paper says a newly-declassified report reveals that the vessel was "not fully prepared" for an attack and a radar which could have sensed the incoming missile was being blocked by another transmission.