Mylee Billingham: Father jailed for murdering daughter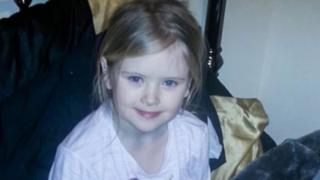 A man who murdered his eight-year-old daughter in an apparent act of revenge against his ex-partner has been jailed for a minimum of 27 years.
William Billingham, 55, used a kitchen knife to kill Mylee at his home near Walsall on 20 January.
Judge Paul Farrer QC told him the murder was an act of "revenge" which was "driven by jealousy and anger".
He was convicted of murder and making a threat to kill his ex-partner Tracey Taundry at Birmingham Crown Court.
The jury heard he had "turned his anger" on Mylee after her mother, Miss Taundry, began a relationship with a woman.
Billingham was given a concurrent two-year sentence for making a threat to kill Miss Taundry while holding a knife to her neck.