Grenfell Tower fire: Estate residents call for thorough inquiry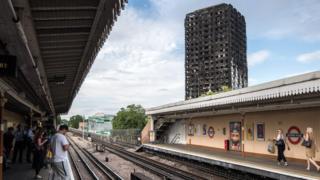 The investigation of the Grenfell Tower fire must leave "no stone unturned", an open letter to Theresa May has warned.
The letter from residents on the west London estate to the prime minister and the home secretary said justice must be served for everyone in the area.
The blaze on 14 June, which started in a fridge-freezer, is feared to have killed at least 79 people.
The firm that supplied the tower's cladding has ended global sales of the product for use in high-rise blocks.
It comes after 75 UK blocks failed fire safety tests in 26 areas.
People who live at the Hurstway, Testerton, Barandon and Grenfell Walks on the Lancaster West estate said in their letter: "The investigation must leave no stone unturned.
"It must identify each and every individual and organisation who must bear responsibility and accountability for this tragedy and the mishandling of the aftermath.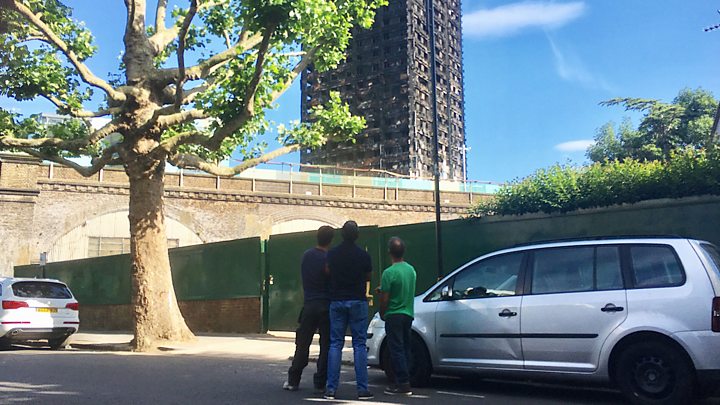 "There must be swift recommendations to ensure there can be no chance of a repeat of this disaster elsewhere.
"Bereaved families and survivors will require time to recover and grieve, not least in view of the paucity of support they have been afforded by the state and its agencies in the immediate aftermath."
The blaze destroyed 151 homes in the north Kensington block and in the surrounding area.
The response to the fire has come under scrutiny. Meanwhile, a nation-wide operation is under way to identify and test buildings with similar cladding.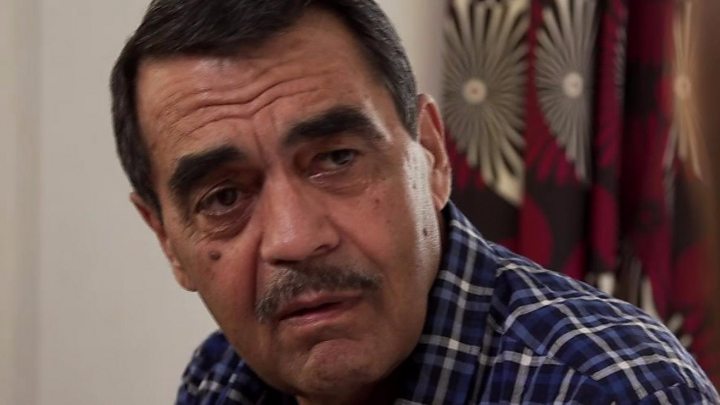 The letter from local residents demanded their voice was "heard and fully included" in the inquiry.
"We support the survivors and mourn the dead – they are our families, friends and neighbours, many of whom are still missing," it said.
The group, part of the Justice4Grenfell campaign, said bereaved families and survivors should be given funding for legal representation in any forthcoming inquiries.