Coronavirus: Medical officers to discuss cross-border travel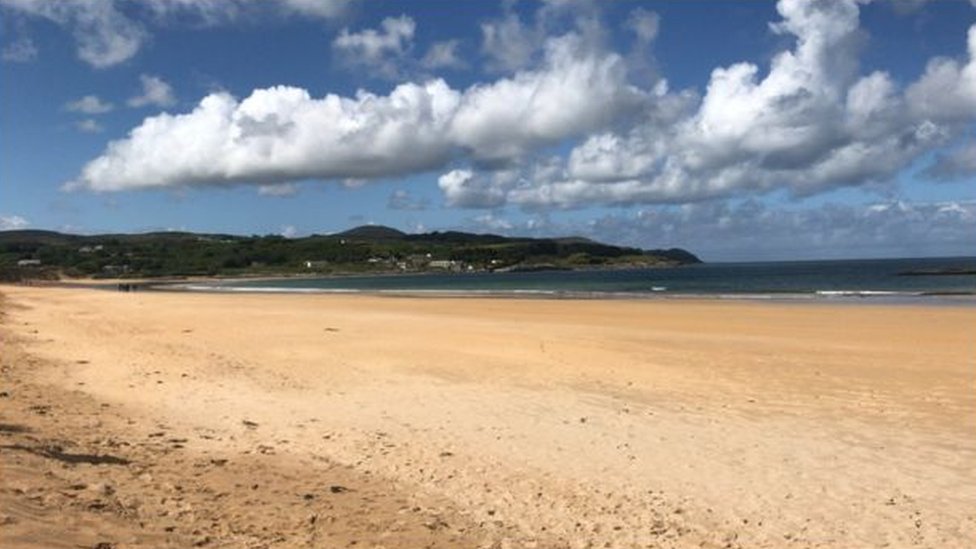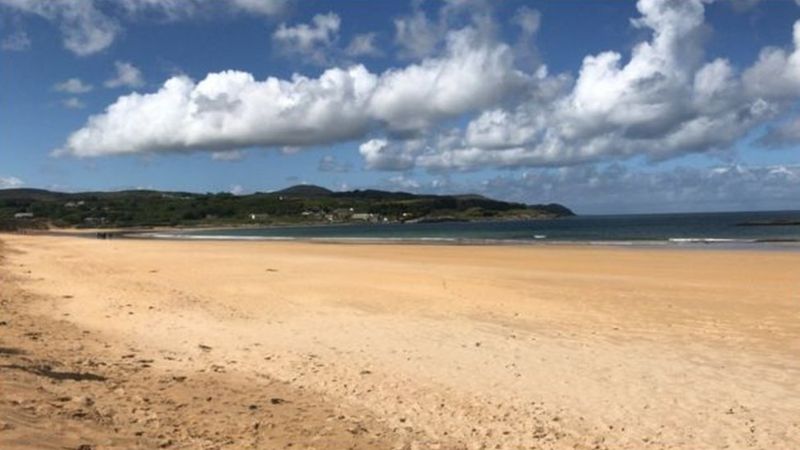 The chief medical advisers from both sides of the border are to meet later to discuss how to curb travel between Northern Ireland and County Donegal.
It comes as tighter Covid-19 restrictions are set to come into force in the Irish county.
That means no one can leave or enter the county other than for essential reasons.
Northern Ireland's Chief Medical Officer Dr Michael McBride and the Republic of Ireland's Acting Chief Medical Officer Dr Ronan Glyn will meet by video-link on Friday morning.
The public health officials will discuss the increased incidence rates of Covid-19 in County Donegal and how to restrict travel across the border.
Taoiseach (Irish PM) Micheál Martin and Northern Ireland's first and deputy first ministers spoke about the new restrictions in the county in a telephone conversation on Thursday night.
Arlene Foster and Michelle O'Neill also detailed the challenges of the virus currently facing Northern Ireland.
They agreed to cooperate as much as possible on the island of Ireland to control the rising levels of Covid-19.
Fast rising caseload
Donegal now has the highest rate of Covid-19 in the Irish Republic.
Dr Martin Coyne, a GP in Lifford, told
BBC Radio Foyle
his practice had experienced a three-fold rise in cases over recent weeks.
"Between the start of the Covid crisis and 10 September in Lifford we had 17 positive Covid cases. Since then, until yesterday, we've had another 54," he said.
The majority of new cases are aged under 35, he added.
Dr Coyne said restricting movement between Northern Ireland and the Irish Republic is "probably a good idea".
"The virus doesn't see the border, the virus moves south, it moves north," he added..
The Mayor of Derry and Strabane Brian Tierney has asked people on the northern side of the border to respect the new restrictions in the county.
"The guidance now in Donegal is that if you are in the county you have got to stay there unless you are travelling for education, work or essential travel.
"That also means you are not allowed into Donegal unless for essential business, people in Derry and Strabane need to stick to that," he said.
It is vital people do everything they can to "stop the spread of this disease," he added.
The tighter restrictions mean people are again being asked to work from home where possible and only to make essential journeys on public transport.
Visitors to private homes and gardens should be limited to a maximum of six people from one other household.
There are to be no organised indoor gatherings and outdoor gatherings are to be up to a maximum of 15 people.
Peter McLaughlin is a former Mayor of Buncrana and owner of a pub in the town.
He said it is difficult to understand what is behind the recent surge in the region, but people in Donegal will support the new measures.
"The government have a decision to make, based on the general population and that is the biggest concern. If this is what they have to do, we will accept that.
"There is a certain level of fatigue, but people are very aware of what they have to do," he said.
The 14-day incidence of the disease in the county has risen to 122.5 confirmed cases per 100,000 people.
This is up from 106.2 on Wednesday, the sharpest jump recorded by any county in the country.
Factory partly closes
Meanwhile one of the north west's biggest employers has closed part of its factory after five staff tested positive for Covid-19.
A further 21 employees are currently self-isolating "as a precautionary measure", Strabane-based sportswear firm O'Neills said.
The company said it was liaising closely with the Public Health Agency (PHA) to monitor the situation.
Part of its production unit has now been closed for a deep clean.