Child prisoners 'held in solitary confinement'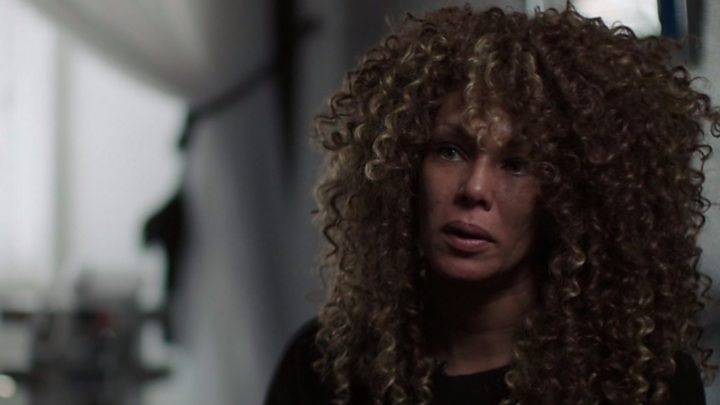 At least 40 children have been held in solitary confinement in young offenders institutions in the past year, the Victoria Derbyshire show has been told.
The UN defines solitary confinement as being held for 22 hours a day without meaningful human contact.
The government said child prisoners were never held in solitary confinement in England and Wales.
But the Howard League for Penal Reform said it has been told of numerous incidents which amounted to it.
The charity, which gives legal advice to children who phone from inside prisons, said callers used differing terminology to describe conditions of isolation.
"They would say that they are on blow-up, block, seg, there are many different names. But often, when you dig beneath that word or that phrase, what children are describing to me is being kept alone, in a room, for 22 hours or more a day," lawyer Laura Janes said.
'Hiding behind definitions'
There are about 900 under-18s serving jail sentences at any one time in England and Wales. Up to a third could expect to spend some time in isolation, a report from the Children's Commissioner said in 2015.
To many people, this is an issue of semantics, with the government calling it "segregation" and "isolation" and maintaining the children have more than two hours of meaningful human contact a day.
But this programme has been told by former inmates and medical professionals who have worked within these institutions, that children in isolation are held in conditions which meet the international definition for solitary confinement.
Dr Heidi Hales from the Royal College of Psychiatrists, who has worked within children's prisons, said the government was "hiding behind definitions" by denying it was happening.
"There are young people who end up locked in their cells for longer than 22 hours each day, therefore they are in de facto solitary confinement," she said.
Case study
Michael was 16 when he says he was placed in solitary confinement as a punishment. He was in an institution for a violent offence.
"Maybe in some cases some people need to be away from other people, but the majority of the time it can be for something like having phones. It's a punishment.
"There's people screaming and shouting, you can't sleep. You've got to think about how you're going to fight your case.
"You're a child, not an adult to comprehend these things.
"It's hard as a child to mentally prepare yourself to be confined for 23 hours, 23 and a half hours a day with just a mattress and a sink. It's mentally challenging.
Last July, the High Court ruled a 16-year-old boy's human rights were breached by his being kept in solitary confinement for 23-and-a-half hours a day at Feltham Young Offenders Institution.
A judge said the boy was unlawfully denied access to education and the ability to mix with other inmates.
Dr Hales said she wanted the practice banned.
"There is an increased risk of self-harm and suicide-related behaviour and there's increased risk when they do come out then there'll be more violent behaviour," she said. "So it's bad for them and it's bad for the people around them."
A Ministry of Justice spokesman said: "Segregation can be an important last resort for limited periods when young people are putting themselves or others at risk.
"But they are not held in solitary confinement and continue to have access to education and religious services, outdoor exercise and entitlements to social and legal visits."
Watch the BBC's Victoria Derbyshire programme on weekdays between 09:00 and 11:00 on BBC Two and the BBC News Channel in the UK.