Byron burger system 'broke down' over Owen Carey allergy death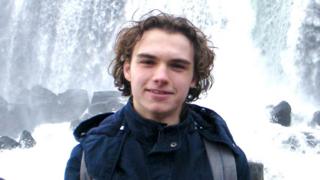 Burger chain Byron's system "broke down" at the point a teenager had a fatal reaction after unwittingly eating the buttermilk marinade on a chicken burger, a coroner has said.
Southwark Coroner's Court has heard the menu made no mention of its contents.
Owen Carey, who had a dairy allergy, died on 22 April 2017 – his 18th birthday at the firm's O2 Arena branch.
The assistant coroner Briony Ballard said it was clear he had "not been made aware of the ingredients" in the meal.