Oxford Labour councillor resigns over 'anti-Semitic' Facebook post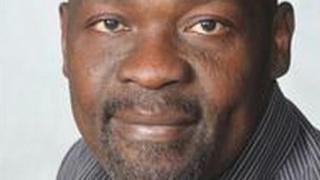 An Oxford councillor has resigned over a post he published on Facebook comparing Israel to Nazi Germany.
Labour's Ben Lloyd-Shogbesan also shared a positive post about late Libyan leader Col Gaddafi, and another implying same-sex marriage was a "perversion".
He has now removed the posts and apologised for "any offence".
The Labour Group said an inquiry into the case is ongoing, describing his actions as "extremely disappointing".
It said the material shared by the councillor – recently re-elected in the Lye Valley ward on 4 May – was "inappropriate and incompatible with Oxford Labour Party values".
In one post, Mr Lloyd-Shogbesan shared a black and white picture showing a boy with his hands up, with a Nazi guard behind him holding a gun. Next to it, a colour picture is attached showing a small boy facing an armed soldier.
Beneath the images, his caption reads: "A picture worth a thousand words: on the left: Nazi Germany. On the right: Apartheid Israel."
Susan Brown, leader of the Labour Group, said: "As Labour councillors, we came into politics to tackle prejudice, injustice and to celebrate diversity, so we take these issues extremely seriously.
"Anti-Semitism or any form of discrimination has absolutely no place in the party, and we are committed to challenging and campaigning against it in all its forms."
The group confirmed Mr Lloyd-Shogbesan had resigned from the Labour Party whip while his case is being reviewed by the city council's standards committee.
"It's his decision to do that and I respect his decision," said the local Labour Group spokesman Nigel Chapman.
"Due process will take its course and hopefully we can find a resolution as soon as possible."
The Oxford Labour Group had referred the matter to the national party.
In a statement last week Mr Lloyd-Shogbesan said the posts, which were shared in 2014, 2016 and 2017, no longer reflected his reviews.
He added: "I apologise for having disseminated them and implicitly endorsed them.
"I am committed to fighting all forms of racism and discrimination, including anti-semitism and homophobia."
Mr Lloyd-Shogbesan has held the Lye Valley seat since 2010.
Liberal Democrat councillor Andrew Gant described the views as "abhorrent and unacceptable".