Minister Phillip Lee quits over Brexit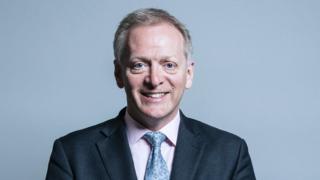 Justice Minister Phillip Lee has quit the government over its approach to Brexit.
Mr Lee accused the government of trying to "limit" Parliament's role in shaping the UK's departure from the EU.
He said Brexit as it was currently being pursued would damage businesses in his Bracknell constituency.
Brexit is "complex than was ever envisaged" and he could not support "how our country's exit from the EU looks set to be delivered", he added.
Mr Lee, who supported Remain in the 2016 EU referendum, has previously warned about the economic impact of Brexit.
In January he said forecasts of an economic hit raised "serious questions" about leaving the EU.