Labour's Haringey Council leader Claire Kober to quit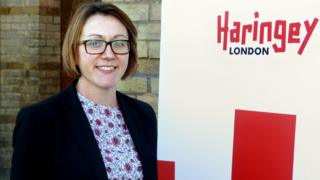 Haringey Council's leader is set to quit after a split within the local Labour Party over regeneration plans.
Claire Kober had been in a row with the group Momentum, which urged the council to halt a controversial £2bn deal with a private property developer to build 6,500 new homes.
Ms Kober announced that she intends to stand down as leader after May's council elections.
She accused Labour's governing body of being "discourteous" to her.
The BBC has approached Momentum and the Labour Party for a response.
The party's National Executive Committee (NEC) requested Haringey Council put a stop to a scheme known as the Haringey Development Vehicle (HDV).
It was a private-public partnership between the council and developers which Momentum activists and some other party members opposed.
Several members wrote to the NEC, which passed a motion requesting the HDV be stopped unless there was more of a consensus.
It meant Ms Kober could not sign off the deal.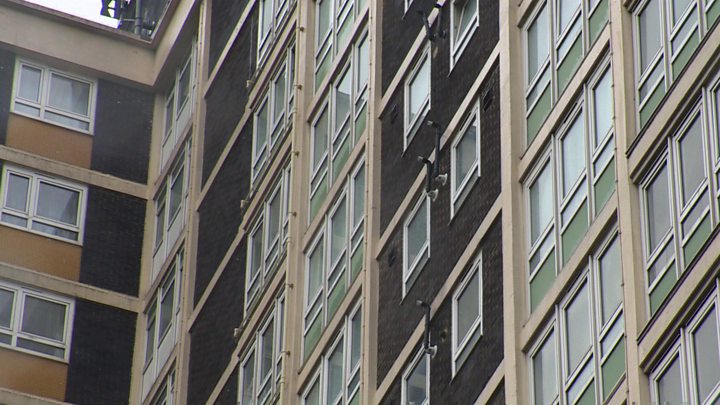 The decision comes after 22 Haringey Labour councillors wrote to the NEC asking them to oppose the HDV.
Standing down, Ms Kober said she had been left "deeply disappointed".
She added: "The sexism, bullying, undemocratic behaviour, and outright personal attacks on me, as the most senior woman in Labour local government, has left me disappointed and disillusioned.
"My commitment to democratic socialism and progressive politics is stronger than ever, but I have never been so concerned about the future of the Labour Party and the impact that this will have on people's lives."