Labour MP for Barnsley East Michael Dugher to stand down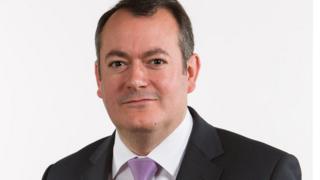 Former shadow culture secretary Michael Dugher has said he will not stand in June's general election.
Speaking to the Politics Home website, Mr Dugher said he "wanted to make a difference in life outside of politics" and spend more time with his family.
The MP for Barnsley East has become the 11th Labour MP to announce he is quitting ahead of the snap election on 8 June.
Mr Dugher was elected to serve his constituency in 2010.
The MP said he made the decision to stand down after seven years as an MP "with some sadness", but wished Labour "nothing but the best for the future".
However, he said [Labour] must be a party which is "in touch with working class people and one that can get into government so we can actually do something to really help people".
In January, Labour leader Jeremy Corbyn sacked Mr Dugher as the Shadow Culture Secretary.
At the time the MP said he had "paid the price" for speaking out in defence of colleagues.