Hammond challenged to release Brexit studies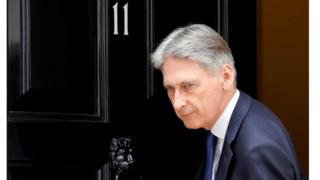 A group of Labour MPs are trying to keep pressure on the government to publish reports about how Brexit will affect the economy.
The 25 pro-Remain politicians have written to Chancellor Philip Hammond saying people "have a right to know what the impact of Brexit will be for them and for their families".
Mr Hammond has said it would be "deeply unhelpful" to release his analysis now.
Opposition MPs have been pursuing the "Brexit impact assessments" for months.
But the government has said the sector-by-sector assessments they have been demanding do not exist, and has instead provided MPs with a series of documents it calls "sectoral analyses".
So far, MPs' efforts have mostly focused on Brexit Secretary David Davis.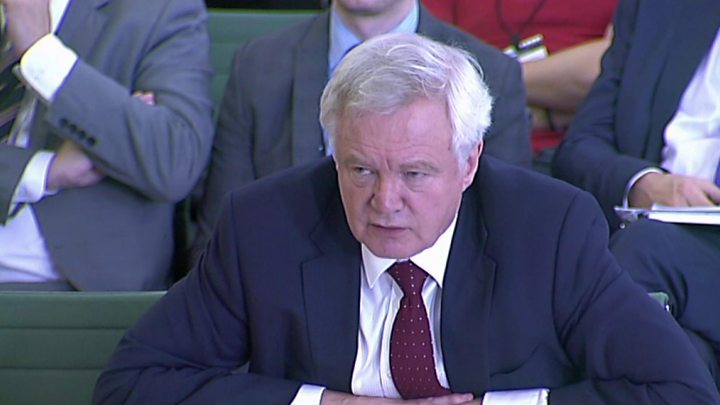 Now, a group of Labour MPs who are supporters of the pro-EU Open Britain group have turned their attention to the Treasury.
Mr Hammond said earlier this month that a "whole range of potential alternative structures between the EU and the UK" have been assessed.
The MPs say in their letter to the chancellor: "Without access to the latest taxpayer-funded analysis and research, Parliament will be hamstrung in its ability to scrutinise the government's approach and to present the facts to our constituents.
"It is vital that light is shed on the modelling and analysis that the Treasury has carried out. The best way to achieve that would be for the analysis to be published in its entirety."
Signatories to the letter to Mr Hammond include Chris Leslie, Maria Eagle, Stella Creasy and Alison McGovern.
In response, the Treasury pointed to Mr Hammond's remarks at the time – where he said that when a final Brexit deal has been negotiated and is going before MPs, "the maximum amount of analysis being placed in the public domain would be helpful".
However, at this stage it would be "deeply unhelpful" for the Treasury's analysis to be made public, he added.