Election 2017: Labour promises 10,000 extra police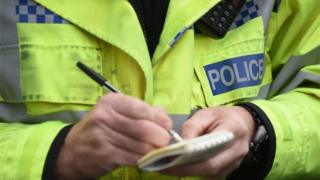 Labour is promising to put 10,000 more police on the streets of England and Wales if it wins the election.
The party said it would fund additional "bobbies on the beat" by reversing Tory plans for cuts to capital gains tax.
Labour said cutting the higher rate from 28% to 20% and the basic rate from 18% to 10% would cost public services more than £2.7bn over five years.
The Conservatives say the proposal is "nonsensical" as Labour has committed those savings to fund other pledges.
Labour said it would provide funding for 10,000 additional community police officers across the 43 forces in England and Wales.
Labour leader Jeremy Corbyn will say a 20,000 decrease in officer numbers under the Conservatives since 2010 is "unacceptable".
'Local knowledge'
Speaking in Southampton on Tuesday, he will say: "Cutting police numbers especially when there is more crime to deal with is unacceptable. The safety of our communities is vital to us all.
"Community policing means uniformed officers being visible, local and accessible. They engage with the public, have a detailed local knowledge and build a network of relationships."
Shadow home secretary Diane Abbott said it would enable an extra police officer to be put on the beat in every electoral ward in the country.
But the Conservatives said Labour had already pledged to spend the money on schools, welfare and the arts.
Policing minister Brandon Lewis said: "This is just another nonsensical Jeremy Corbyn idea which he can't pay for because his sums don't add up and he's already spent the money for it three other ways.
"Jeremy Corbyn promises all sorts of things, but we all know he can't deliver. He and his supporters want to take away the powers the police need to keep us safe."