'Why I'm revealing the full story of my abortion on stage'
Aizah Khan had never told her parents about the abortion she had at the age of 17.
"For me it was a very secretive thing. I was young and going through it on my own," she tells Newsbeat.
Now the 22-year-old is touring the UK in a play created from real-life abortion stories.
She says that acting out other people's abortion stories has given her the confidence to finally talk to her mum and dad about what happened.
**Warning: This article contains graphic details that you may find upsetting**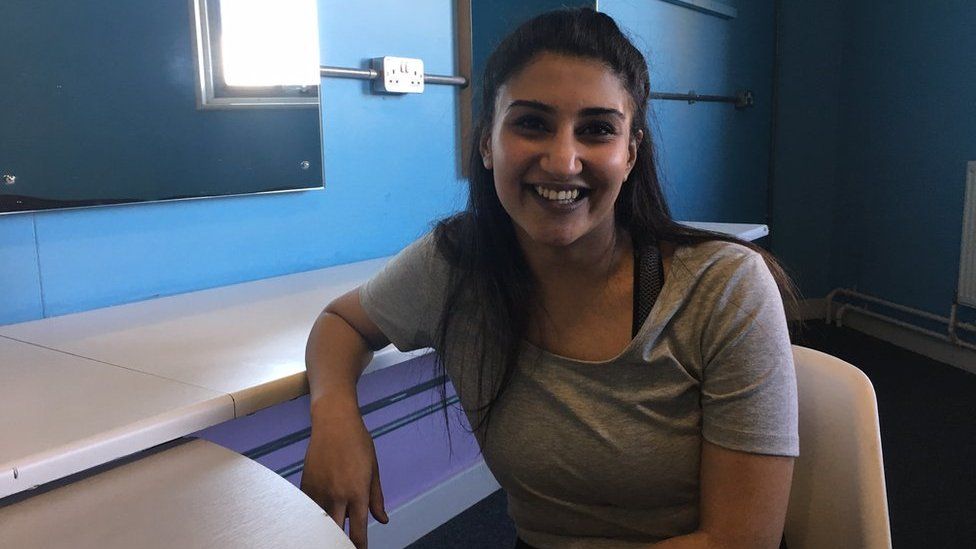 Image caption Aizah chatted to Newsbeat in between rehearsals
The play, I Told My Mum I Was Going On An RE Trip, is made up of interviews with women who've had terminations. It also features people who are anti-abortion for religious or moral reasons as well as doctors and campaigners.
Its title comes from one of those interviews – with a teenager too scared to say she was actually going to an abortion clinic.
The experience is familiar to Aizah, who comes from a Muslim family, and grew up believing that abortion was morally wrong:
"I won't say it's banned, but it's very much frowned upon. People don't talk about it."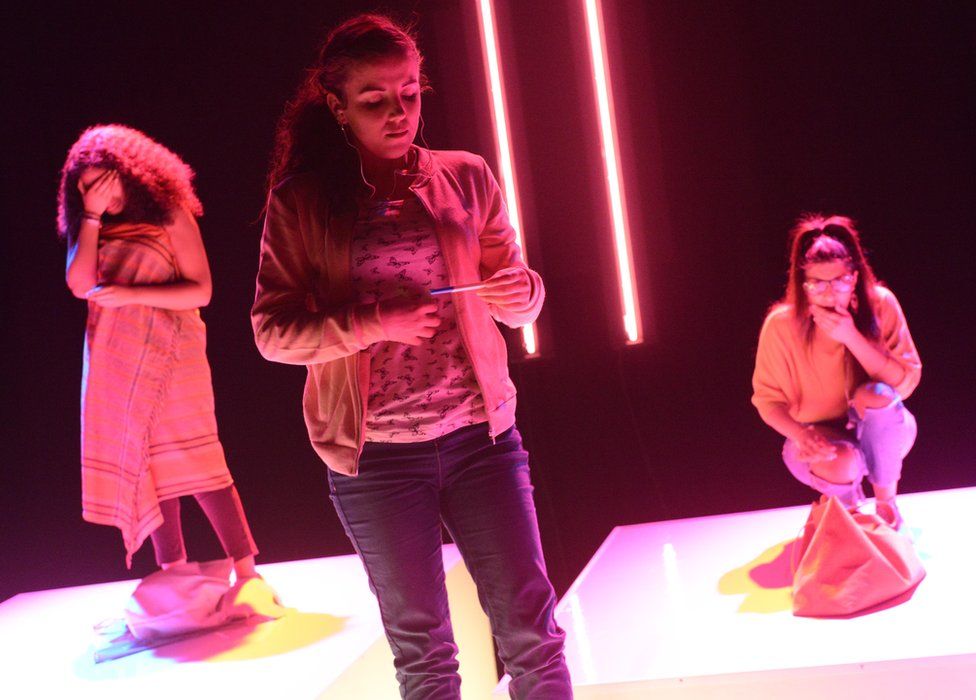 Image caption The play is based on interviews with women who have had abortions
Taking the test
She vividly remembers the moment she found out she'd accidentally got pregnant.
"I was in a Tesco toilet cubicle, before school," says Aizah. "I did [the pregnancy test] and I just remember sitting on the floor of this cubicle crying my eyes out.
"I thought I'd done everything I could to prevent a situation like this happening.
"I was very confused, and then a couple of hours after, the anger kicked in. I was so angry at myself and at my partner as well."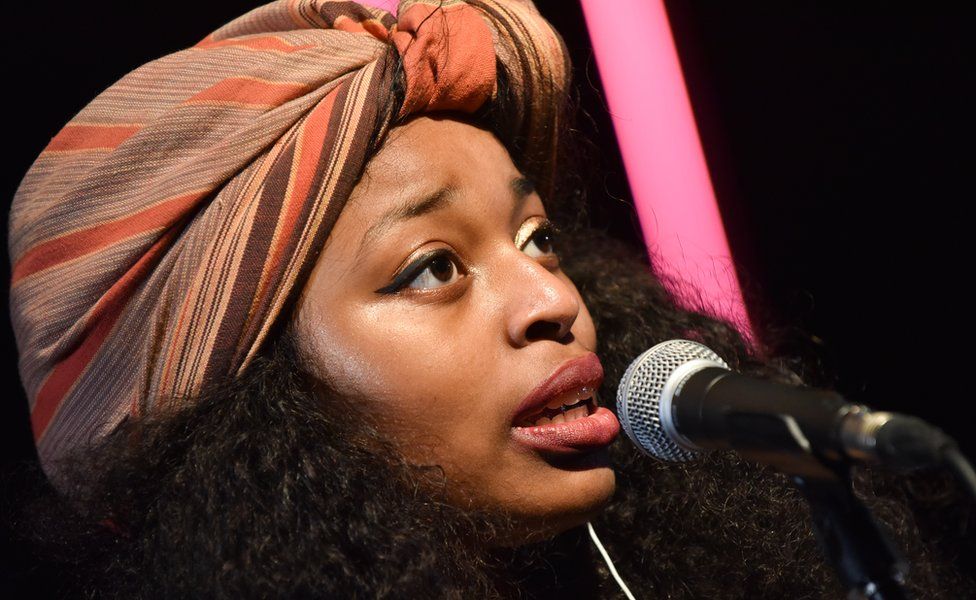 Now what?
"At first it was a bit of a blur, because I didn't have much information about getting pregnant, or having an abortion. I wasn't really taken through that in school or in my personal life.
"I found a clinic online and just sort of fumbled my way through [the process]."
Aizah had a medical abortion, which means taking pills to stop the hormone progesterone working and make the womb contract, so the foetus detaches.
The alternative is a surgical abortion, during which a gentle suction method is used to remove the foetus.
**Warning: You may find some of the details in Aizah's story upsetting**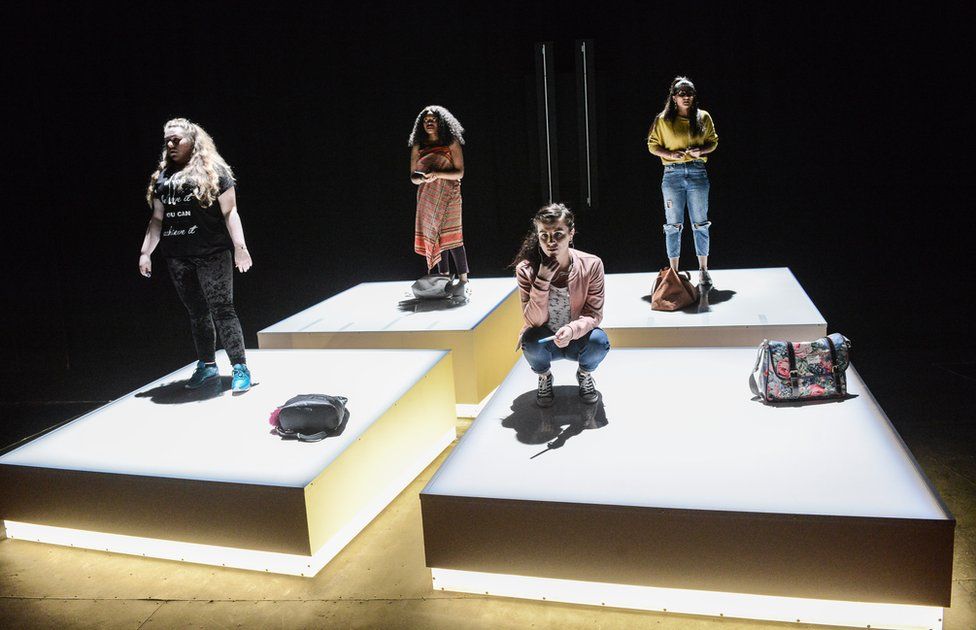 Image caption Actors (l-r) Emma, Dorcas, Jamie-Lee and Aizah
'The pain was intense'
"I remember the [nurse] saying to me 'just go home now, you're going to experience some bleeding, like a heavy period.'"
When she got home she told her mum and dad she was feeling ill, and locked herself away in her bedroom.
"I was in pain for a couple of hours. The pain was so intense," she recalls.
"I remember getting up from my bed and feeling [the foetus fall] out of me, and I had to catch it in my hands."
Her family was downstairs.
"I had no clue what to even do with it. So I wrapped it up in my knickers, put it in a bag and in the bin.
"I think that's what I felt worst about: not the fact that I'd had an abortion, but that I'd put it in the bin.
"And I'm looking back thinking; 'that was going to be my child. Should I have done that?'"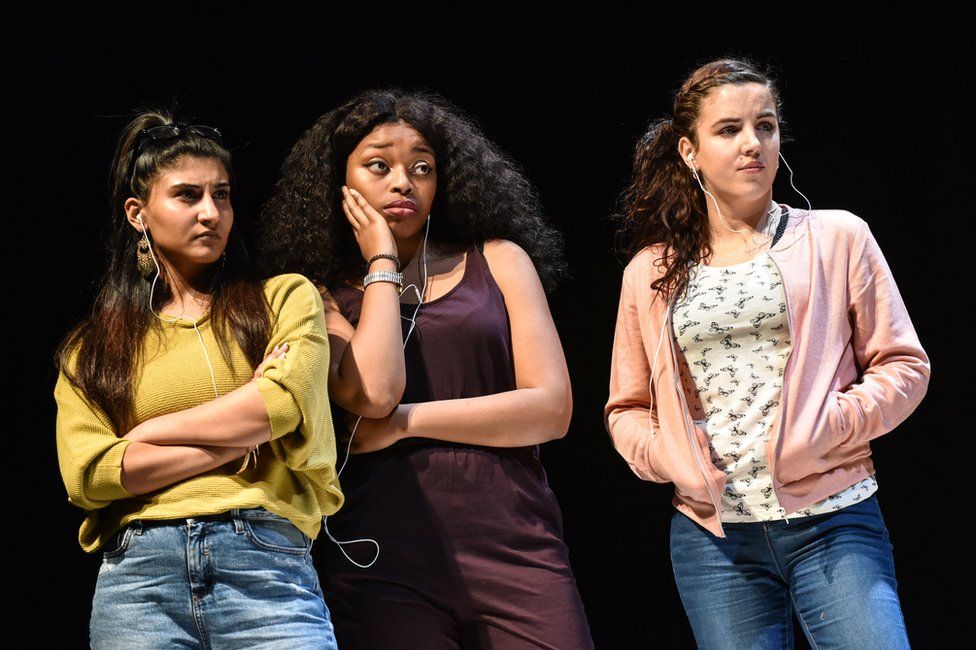 Image caption The actors each use an MP3 player on stage, so they can repeat the words exactly as they were spoken in the original interviews
Remembering what happened
Aizah had tried to forget about her abortion, but rehearsing for I Told My Mum I Was Going On An RE Trip brought all the memories back.
"It wasn't about my story – it was about telling these women's stories.
"But there were similarities [to my own], so it was easier for me to… put my emotion into it."
She says it's been therapeutic.
"Being able to speak someone else's words [in the play] is like I'm opening myself up to the world," she says.
"Honestly, it's like a breath of fresh air."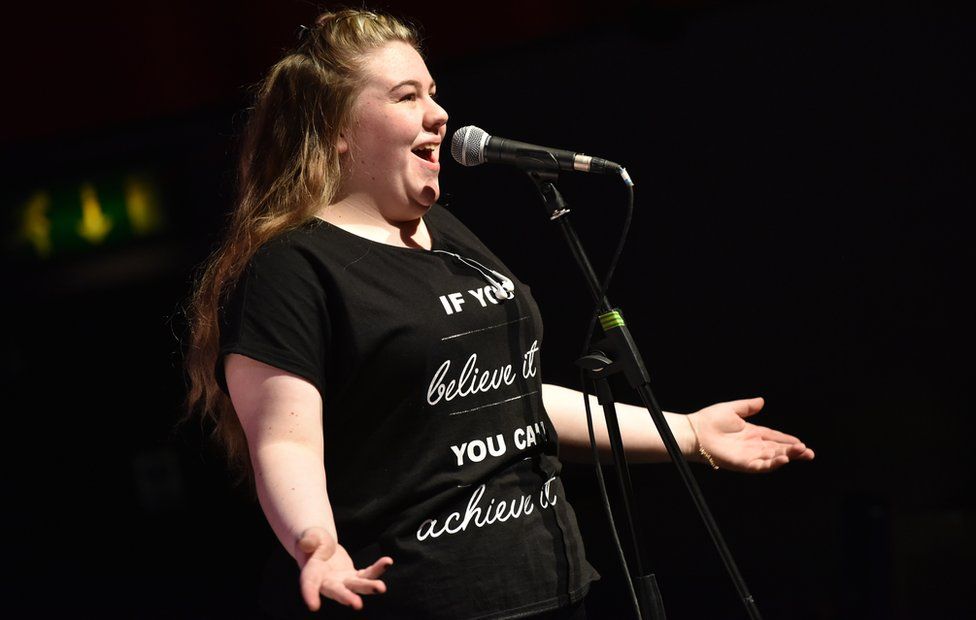 Telling mum and dad
Aizah and her fellow actors will perform to thousands of people.
"In society we don't talk about [abortion], ever. I just want to see people thinking about it," she tells Newsbeat.
But there are two audience members she's particularly nervous about: her mum and dad.
She's now let them know about her abortion, but she plans to have a proper chat after the show.
"I'm older now and I have a really great relationship with my parents.
"It'll be good to have that conversation."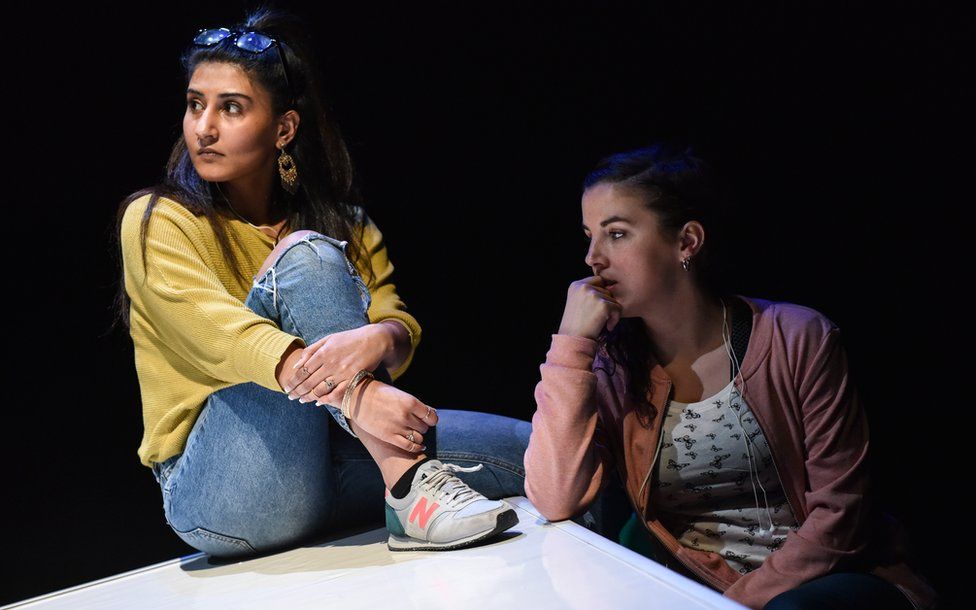 Sue Burchill, head of nursing at Brook, the young people's sexual health and wellbeing charity:
"Everybody has different reactions to finding out they're pregnant: Some people are delighted, some people are shocked, and some people are really worried.
"There's lots of information online, in sexual health clinics and through Brook.
"We help people explore what the options are and give them time and space to explore their feelings about finding out that they are pregnant.
"We will not make the decision for them. No advice service should be doing that.
Some people are delighted, some people are shocked, and some people are really worried
"We offer counselling services in many of our clinics, and often [if someone chooses to have an abortion] they will come back and say; 'I need to talk about what I've just been through'. That's absolutely ok. Many termination services offer counselling as well.
"It's just important that it's the [individual's] decision, and whatever that decision is, at that time, it was the right decision for them."
The British Pregnancy Advisory Service (BPAS) and FPA also offer confidential advice on pregnancy and abortion.
I Told My Mum I Was Going On An RE Trip tours the UK in February and March.
Visit the BBC Advice Pages for help with contraception and dealing with pregnancy.
Find us on Instagram at BBCNewsbeat and follow us on Snapchat, search for bbc_newsbeat