Mahershala Ali in True Detective – true or false?
It looks like Mahershala Ali is going to star in the third season of HBO's True Detective.
The Oscar-winning star of Moonlight posted a message on Instagram that fans thinks proves he's onboard.
This comes despite the fact the series hasn't yet been officially renewed. But HBO is confident it will happen.
The first series of True Detective, starring Matthew McConaughey and Woody Harrelson was a huge critical hit.
HBO's President of Programming, Casey Bloys confirmed that a deal was in place with Ali for a third season.
According to Deadline, Bloys had read five finished scripts for the new series from creator Nic Pizzolatto.
"They are terrific. I was very impressed and excited," he said.
"We are talking to directors, and when we have a director we want to hire, it will be a go."
As well as winning the best supporting actor at last year's Oscars, Mahershala Ali is also famous for his role as Remy Denton in Netflix's House of Cards.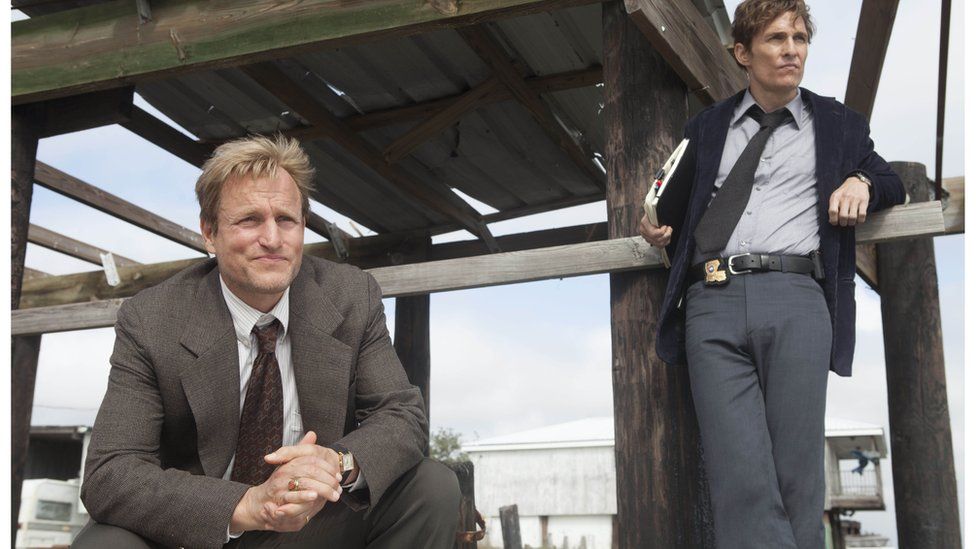 Image caption The first series of True Detective is considered to be a modern classic
Fans will be hoping any new series can compete with the first – which centred on a ritualistic killing, investigated by Matthew McConaughey and Woody Harrelson.
The second series in 2015, starring Colin Farrell, Vince Vaughn and Rachel McAdams, got far more mixed reviews and there had been fears the show wouldn't return.
Casey Bloys says they've learned the lessons from their mistakes and more time was being spent on the script, to make sure series three will be a success.
Find us on Instagram at BBCNewsbeat and follow us on Snapchat, search for bbc_newsbeat