Gogglebox stars Steph and Dom Parker are reportedly tipped for Strictly
Gogglebox stars Steph and Dom Parker are reportedly being tipped for the next series of Strictly Come Dancing.
The pair, who will be performing in Let's Sing And Dance For Comic Relief on Saturday, are seen by TV bosses as a great signing for the next series, according to The Sun.
The couple aren't giving anything away.
"At the moment we are concentrating on giving our all for Comic Relief and trying not to fall off the stage."
A BBC source is quoted as saying: "Dom has the potential to provide great routines like Ed did and Steph would be fantastic going up against the judges."
They're referring to Ed Balls whose hilarious dance routines went viral on last year's Strictly.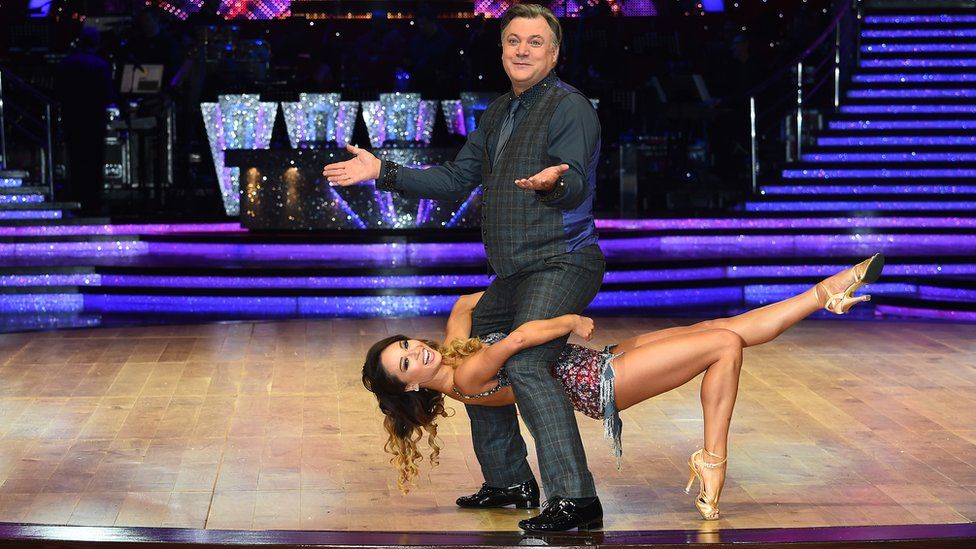 Image caption Ed's Gangnam Style performance is the stuff of legend
Steph and Dom became stars following their boozy appearances on Channel 4 show Gogglebox.
A BBC source also said: "They're great characters and everyone loves watching them just when they're sat on their sofa."
The posh pair have carved out their own media career hosting Channel 4 specials in which they interview the likes of former UKIP leader Nigel Farage, Louis Walsh and Phil Tufnell.
They run a luxury B&B in Kent and left Gogglebox in 2016.
Dom, 52, and Steph, 49, would be the first married couple to take part in Strictly since Gabby and Kenny Logan in 2007.
On tonight's Let's Sing and Dance for Comic Relief they will appear as Meatloaf and Cher.
A BBC spokesman said: "Nothing has been confirmed for the next series of Strictly."
Find us on Instagram at BBCNewsbeat and follow us on Snapchat, search for bbc_newsbeat