Doubts raised over Universal Credit roll-out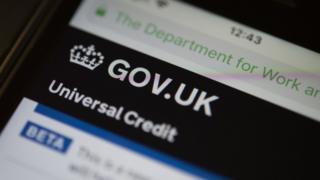 The £1.9bn Universal Credit system may end up costing more to administer than the benefits system it is replacing, according to the National Audit Office.
Ministers can never know if it puts the promised 200,000 extra people in work or saves £2.1bn in fraud and error, the public spending watchdog says.
It adds some claimants waited eight months for payment amid the switch to UC, which rolls six benefits into one.
The government said UC will bring a £34bn return over 10 years.
It said more people would get into work and stay there longer and that it had taken a "listen and learn" approach to the introduction of the system.
The move to the UC system has long been criticised for its delayed and flawed implementation, with more than 110,000 people paid late in 2017 alone.
What is Universal Credit?
Universal Credit merges six benefits (income support; income-based jobseeker's allowance; income-related employment and support allowance; housing benefit; child tax credit; working tax credit) into one.
It was designed to make claiming benefits simpler. A single payment is paid directly into claimants' bank accounts to cover whichever benefits they are eligible for.
Claimants then have to pay costs, such as rent, out of their UC payment. It can be claimed by people whether they are in or out of work – but payment decreases as you earn more.
The Child Poverty Action Group questioned whether the government should push on with a programme that was "demonstrably failing".
But the NAO report found that so many changes had been made to job centres and working practices that there was no "alternative but to continue".
Eight years after work began on UC, only 10% of the total number of people expected to claim are on the system, the NAO says.
And one in five do not receive their full payment on time, the report adds.
A significant minority of those paid late, some 20% – these are usually the more needy and complicated cases – are waiting five months or more to be paid.
And yet the Department for Work and Pensions does not accept that UC has caused hardship among claimants, the report says.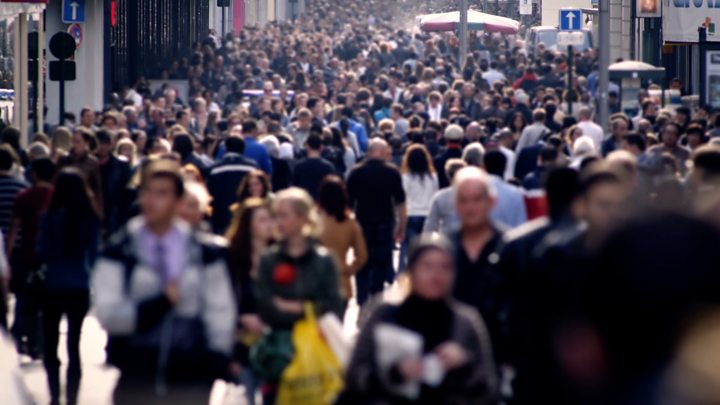 The report points to a recent internal departmental report showing 40% of claimants are experiencing financial difficulties.
It says the DWP has not shown sufficient sensitivity towards some claimants as it will not accept late payments have caused hardship to people, because advances are available.
It argues if claimants take up these opportunities, hardship should not occur.
This approach had led the DWP to "dismiss evidence of claimants' difficulties and hardship instead of working with these bodies to establish an evidence base for what is actually happening".
"The result has been a dialogue of claim and counter-claim and gives the unhelpful impression of a department that is unsympathetic to claimants."
Analysis of DWP payment data revealed that in 2017, around one-quarter (113,000) of new claims were not paid in full on time.
Late payments were delayed on average by four weeks, but from January to October 2017, 40% of those affected by late payments waited in total around 11 weeks or more.
Some 20% waited almost five months and about 8% had to wait for eight months.
Despite recent improvements, one-fifth of of new claimants in March 2018 did not receive their full entitlement on time. Some 13% received no payment on time.
Meg Hillier, chair of the Public Accounts Committee said the introduction of UC had been "one long catalogue of delay with huge impact on people's lives".
'Financial misery'
A spokesman for the DWP said: "We are building a benefit system fit for the 21st Century, providing flexible, person-centred support with evidence showing Universal Credit claimants getting into work faster and staying in work longer."
He insisted Universal Credit was good value for money and repeated the forecast that it will realise a return on investment of £34bn over 10 years against a cost of £2bn, with 200,000 more people in work.
"Furthermore, 83% of claimants are satisfied with the service and the majority agree that it 'financially motivates' them to work," he said.
Jane Ahrends, of the Child Poverty Action Group, said the NAO presented a "justifiably bleak" picture.
"Today's report must give ministers pause for thought," she said.
"Will the government press on with a programme that is demonstrably failing – causing financial misery for families – or will it restore the money that's been taken out of Universal Credit in an effort to rehabilitate it for struggling families."
Emma Revie, chief executive of food bank charity The Trussell Trust, called for more support to be put in place for "groups of people most likely to need a food bank, and debt advice to be offered to everyone moving on to the new system".