Retail sales fall sharply in December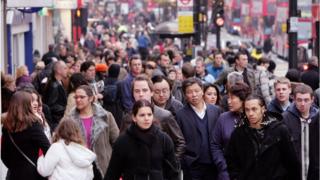 Retail sales fell again in December as the Christmas shopping spree failed to materialise.
Monthly retail sales volumes fell by 0.6% in December, the fifth month in a row without growth, the Office for National Statistics said.
Food stores were hard hit, with the quantity bought falling by the biggest amount since December 2016.
"Anecdotal evidence from a number of stores stated that goods did not sell as well as expected," the ONS added.