Nissan faces $220m hit from Japanese recall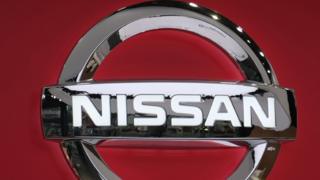 Nissan will recall 1.2 million vehicles in Japan after regulators said safety checks did not meet domestic requirements.
Nissan shares fell by 5% on Monday after the firm said the recall could cost about 25bn yen (£167m; $220m).
The vehicles were produced in the past three years for the domestic market and will now undergo re-inspection.
The firm has begun an investigation into why its safety inspections did not meet government standards.
Nissan chief executive, Hiroto Saikawa, apologised to customers and said the company regretted any inconvenience caused.
"We must take the registration framework and procedures seriously, regardless of how busy we may be or how short-staffed we may be," Mr Saikawa said.
Nissan is Japan's second biggest carmaker and is the second such firm to be hit by a major misconduct incident in the country, after Mitsubishi Motors admitted in April 2016 that it had falsified fuel efficiency tests on some models.