Amazon customers complain to Advertising Standards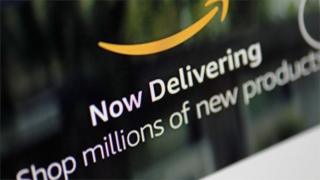 The UK Advertising Standards Authority (ASA) is considering whether to launch a formal inquiry into delivery targets missed by online giant Amazon.
Amazon's top service, Prime, offers next-day deliveries for £7.99 a month.
The ASA told the BBC: "We have received a handful of complaints about Amazon parcel deliveries and we are at the initial assessment stage."
An Amazon spokesman told the BBC: "We can confirm the ASA is not currently investigating."
The ASA said there had been five complaints since the start of the month.
Amazon offers free delivery above a certain minimum spend, but express, unlimited delivery for Prime customers.
It also offers this coming Saturday, 23 December, as its final order date for Christmas orders, three days later than the Wednesday offered for non-Prime customers.
Amazon advises customers to contact customer services if they do not receive a parcel by the estimated delivery date.
The consumer rights group Which? points out that a company missing its delivery date is in breach of contract.
It says that consumers have the right to terminate the purchase and get a full refund in that instance.