Yemen war: White House allows Yemeni migrants to stay in US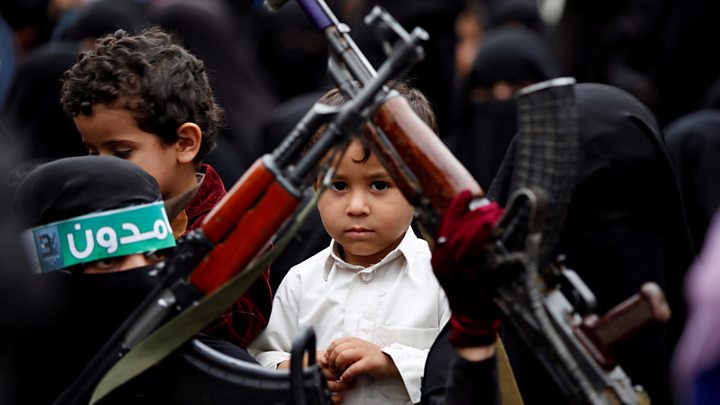 The White House has said it will allow about 1,250 Yemenis to remain in the US for at least another 18 months because of the ongoing war in their country.
The measure, known as Temporary Protected Status (TPS), enables the holders to work while in the US.
However Secretary of Homeland Security Kirstjen Nielsen did not redesignate the TPS to include Yemenis who had arrived in the US after early 2017.
About 6,000 Syrians were granted a similar TPS extension in January.
However the Trump administration has ended TPS provision for immigrants from El Salvador, Haiti, Honduras, Nicaragua and Sudan.
The aid charity Oxfam America said it was disappointed that the Yemen TPS had not been redesignated.
It left many Yemenis in the US in "legal limbo", Scott Paul from the NGO said.
"Continuing to grant TPS will not solve the crisis but is the least we can do for the Yemenis who have arrived in the US seeking safety and protection," he said.
Mr Paul said US backing for the Saudi-led coalition taking military action in the country's three-year civil war had led to a humanitarian emergency.
The Saudi-led coalition is supporting Yemen's government against Houthi rebels who have taken over parts of the country including the capital Sanaa.