USS Fitzgerald: Sailors killed in collision off Japan's coast named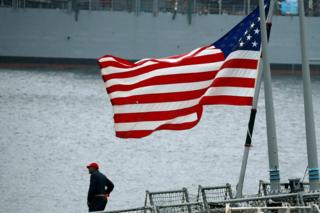 The US Navy has identified seven sailors who were killed when their destroyer collided with a container ship in Japanese waters on Saturday.
The sailors were found in flooded berths onboard the USS Fitzgerald, said a statement by the US Navy.
At least three others were injured in the collision which took place near the port city of Yokosuka.
Many of the Fitzgerald's crew were asleep when the incident happened. The US Navy said it was investigating.
The warship has since been towed to the US naval base in Yokosuka. Naval officials said the collision caused a "big gash" under the warship's waterline.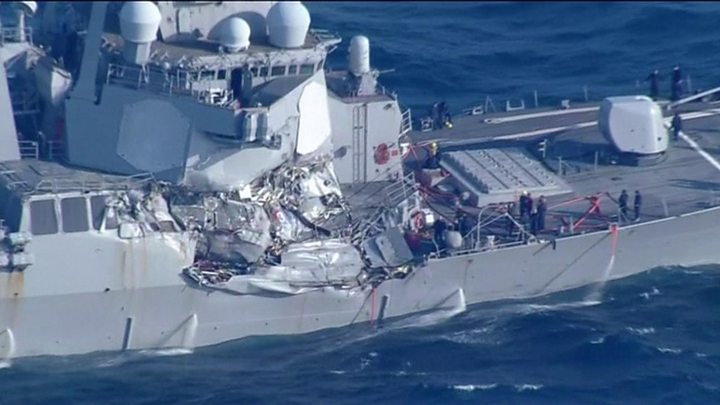 Marine traffic records suggest that the container ship, the Filipino-flagged ACX Crystal, made a sudden U-turn roughly 25 minutes before the crash. It is not known why it changed course.
Similar records for the USS Fitzgerald are not publicly available.