US national sentenced for spying in Iran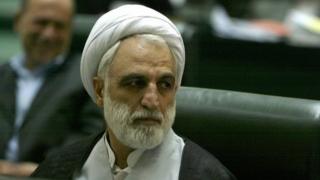 A US national has been sentenced in Iran to 10 years in prison on spying charges, Iranian officials have said.
The individual, who has not been named, is also a citizen of another country, deputy judiciary chief Gholamhossein Mohseni-Ejeie said on state television.
Earlier this year, the authorities in Tehran said as many as 70 people they described as spies were serving sentences in the capital's jails.
The identities of only a handful of them have been made public.
"This person, who was gathering information and was directly guided by America, was sentenced to 10 years in prison, but the sentence can be appealed," Mr Ejeie said on Sunday.
He said the decision was taken by an Iranian court, without giving any further details.
The US has so far made no public comment on the issue.