US border security deal reached to avert new US shutdown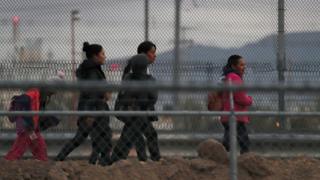 Democrats and Republicans have reached an agreement in principle over border security to fund the US government and avert another partial shutdown.
Lawmakers said the deal had been struck in a closed-door meeting in Washington.
No details have released, and it is unclear whether President Donald Trump will back the agreement. He is due to address a political rally in Texas.
Talks had previously stalled on the detention of undocumented immigrants and funding for Mr Trump's border wall.
A deal must be reached by Friday when funding will run out for some agencies.
The previous shutdown lasted 35 days and was the longest in US history.