Samoa wants nothing to do with drunken sailors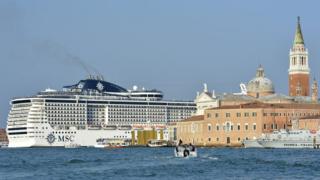 The Pacific nation of Samoa has seen off dozens of sailors as they take up new jobs abroad with a stern warning from the country's leaders – lay off the booze.
The advice came from acting Minister of Works Papalii Niko Lee Hang during a farewell ceremony for 59 Samoans heading off for employment on foreign cruise liners, cargo ships and fishing vessels, Radio New Zealand reports.
Papalii said that if any of the group "misbehaved", they would be deported back home and no longer considered for service on foreign ships.
"You have to remember your parents and your village before any wrongdoing. Do not forget your families," the Samoa Observer reported him as saying.
At a similar ceremony last week, Prime Minister Tuila'epa Sa'ilele Malielegaoi told 70 sailors to "save money for their families and not spend it on alcohol and other entertainment".
As Radio New Zealand reports, the warning is no idle threat, with the PM himself telling recruits that many Samoan seafarers had lost their jobs in the past over "bad behaviour".
Financial security
The chance to go to sea brings financial security for many Samoan families. Sailor Ioane Lisale told the Samoa Observer that he was "grateful for the opportunity" because it means he would be able to support his family better financially.
"Seeing my family and parents struggle all these years gave me hope to keep on doing what I'm doing," he said. "I promised them that I would come back after the next nine months and build a house for us."
With some 400 Samoan sailors working abroad, the money they send home is important to the nation's economy. According to Radio NZ, some US$6m (£4.2m) was remitted back to Samoa last year by seafarers earning up to $1,600 (£1,120) per month on cruise liners in the Mediterranean.
Such is Samoa's concern over alcohol abuse and booze-fuelled crime that it is proposing a 100% tax on domestically-produced liquor and a limit on the size of bottles. A week-long ban on liquor sales during the 2016 General Election caused an outcry from the country's tourism industry.
Country profile: Samoa (formerly Western Samoa)
Reporting by Alistair Coleman
Next story: Book lifts lid on Finland's £4750,000 armoured car
Use #NewsfromElsewhere to stay up-to-date with our reports via Twitter.