Russian region offers phones for extremism tip-offs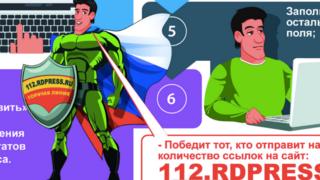 The authorities in a restive region of southern Russia have been offering smartphones in return for tip-offs about extremist material online.
Dagestan set up a website for members of the public to leave warnings about "posts that promote terrorism or incite religious or ethnic hatred", with the most prolific contributor winning an iPhone SE and the runners-up Chinese smartphones, the local Kavkaz-Uzel news site reports.
Anyone interested can send links to the Hot Line site in complete confidentiality. Anything that looks dangerous will be passed to the police after assessment by counter-terrorism specialists, the Dagestan Religious Affairs Committee announced this week.
The announcement promptly made the Hot Line and its rewards national news, although the site was set up in April by the then deputy communications minister of Dagestan, Sergei Singarev.
'Make us all safer'
He unveiled it at a meeting with school students during the launch of a campaign to "encourage young people to help make all of us safer" in the region – which shares a border with Chechnya in the north Caucasus.
Anyone unimpressed by the generation of smartphones on offer could be enticed by the prospect of winning a hoverboard, the Grani news site adds.
Minister Singarev also uploaded a Hot Line video on YouTube warning that "aggressive posts" can turn into "real-life aggression" if they get lots of likes and reposts. The video features an animated sequence of a bomb blast at a railway station.
You may also be interested in:
Chechnya to stop wedding 'excesses'
Caucasus Fifty Shades fans evade ban
Altered Images: How activists cried foul over 'suicide bomber' photo
There is no information about how many tip-offs the site has received, but Dagestan's approach was praised as the "best in Russia" at an official conference in June on fighting online extremism, according to Kommersant newspaper.
Some developments in September may also have given an impetus to publicise the site again. The authorities were alarmed to find students able to access extremist material in the IT suite of a school in the town of Kurmi, a few weeks after a man was sentenced for sharing extremist videos on social media.
This year, Russia has upped the tempo of prosecutions for reposting or liking material that promotes extremism or hatred, with courts handing down prison sentences, Radio Liberty's Russian Service reports.
But anyone with a tip-off for the Dagestani authorities would be advised to just call the police for the time being, as the Hot Line site does not appear to be working.
Reporting by Jen Monaghan and Martin Morgan
Next story: Thousands apply to be an Iraqi minister
Use #NewsfromElsewhere to stay up-to-date with our reports via Twitter.