PJ Conlon: Dream debut revives Irish role in baseball history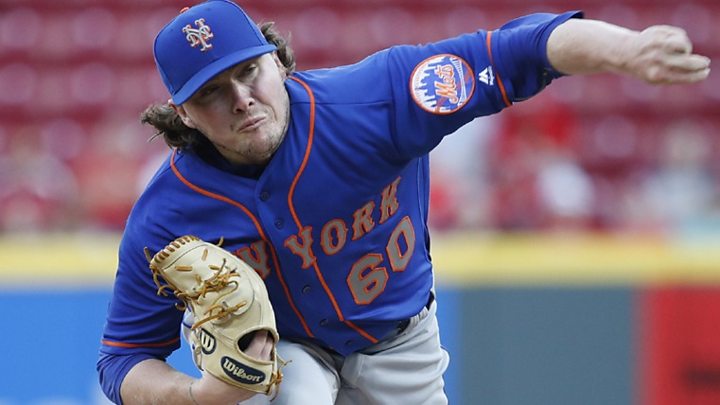 World War Two was just ending when the last Irish-born player took part in a Major League Baseball game. A Belfast native just changed that and revived memories of the nation's long relationship with America's past time, writes Patrick Redmond.
It should have been another mundane baseball night in Cincinnati on Monday, as the New York Mets rolled into town to play the Reds. And the debut of a 24-year-old leftie pitcher wouldn't normally make this fixture any more noteworthy.
Except this rookie, Belfast native Patrick Joshua "PJ" Conlon, was making history: The first Irish-born 21st Century Major League Baseball player; the first for 73 years; and only the second such debutant in over a century.
Conlon, who follows the last Irish-born major-leaguer, Joe Cleary, was ecstatic, hailing his supporters in the Cincinnati's half-full Great American Ball Park.
Belfast-born Conlon wins on MLB debut
"It means a lot," he told MLB.com after just over three innings of game play.
"You could see them in the stands, waving the Irish flags. They're proud of it, and I'm proud of it."
PJ's father Patrick Conlon told reporters at the game: "It's something special. He's going down in the record books, in the Wikipedia book, which is amazing. A little kid from Belfast done good."
Unlike Japan or Cuba, Ireland isn't known for being a "baseball country", yet Conlon's debut brought the official toll of Irish-born players since the majors began in 1871 to almost half century, more than any other European country and a figure that was only overtaken by Japan in 2010.
Plucked from the Mets' Las Vegas farm team, the 51s, after an injury to a star starting pitcher, Conlon has already returned to the minors. But pundits are sure he'll be back in the Big Leagues.
In Ireland, Tom Kelley, a native of Cleveland, Ohio, and president of Baseball Ireland, was both delighted and realistic about Conlon's debut.
"The kids playing the game here will get a kick out of Conlon's debut," before adding, slightly despondently, "but a lot of it is down to the MLB. Their European base is in London, and they want to have a brand like the NBA for instance in Europe."
The league's commissioner announced a two-game series between the New York Yankees and Boston Red Sox will be played in London in June 2019.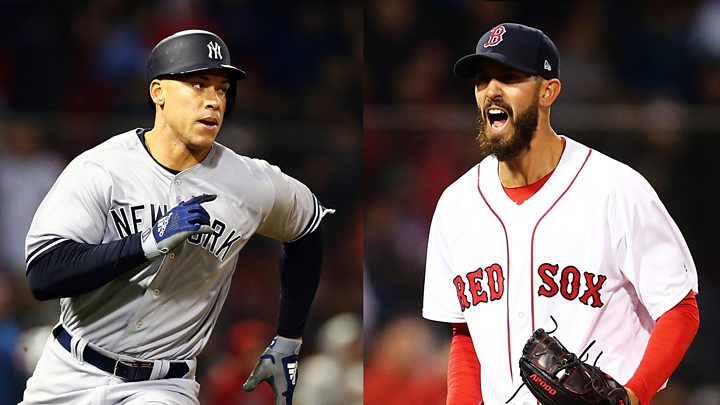 Born in Northern Ireland, but brought to the US at the age of two, Conlon is eligible to play for Ireland, Britain or the US. Even though Irish baseball is organised on a thirty-two county basis, Mr Kelley worries that Britain, with a better ranking, will convince Conlon to play for them internationally.
Mr Kelley would welcome Conlon hosting a training camp in Ireland, but fears the MLB sees a better return from him as a potential future "British" poster boy.
Forty-seven Irishmen have played major league baseball (MLB) according to baseball-reference.com, the respected online reference resource.
It should be forty-nine, but both Conlon and 'Irish' McIlveen are listed under the United Kingdom despite all in the Irish section being born before partition, sometimes in present-day Northern Ireland. With many players with Irish surnames listed having no place of birth, the figure could be even higher.
Indeed, the Irish influence on the growth of baseball until the First World War cannot be overstated.
Popular culture highlights an insatiable Irish passion for the game, including Ernest Thayer's poem Casey at the Bat. And the forgotten verses of Jack Norworth's classic Take Me Out To The Ball Game, still sung at every game today, are about an Irish colleen Katie Casey who "was baseball mad/Had the fever and had it bad."
The Irish were seen as especially suited to the game, with the famous baseball writer, OP Caylor, concluding in the New York Herald of 25 September, 1892: "It all goes to show that as a nationality the Irish have a peculiar talent for ball playing and have since baseball became professional, monopolised the best positions on the diamond and carried away the bulk of money paid out for salaries."
Baseball and the Irish has been a uniquely American relationship. More than any other sport it was key to many Irish male's assimilation into American life. As John Kinley Tener declared in 1916: "The poor, the rich, all classes of society… The baseball park is the one place where they all come together for the complete enjoyment of a fascinating sport."
Early "missionary" tours to Britain included a stop off in Belfast and Dublin, but the game failed to catch on in Ireland. Philadelphia's Sporting Life wondered in 1906: "In view of the fact that Irish lads in this country take to baseball as a duck does to water, it is rather singular that baseball has not secured a foothold in Ireland."
Irish-born major-leaguers, however, have been less successful since Andy Leonard debuted for the Washington Olympics in May, 1871.
Not one has made it into the Hall of Fame, with Patsy Donovan the only nominee, backed by former US President George HW Bush no less in 2001.
Only in management did they stand out, giving the MLB eight coaches compared to only seven each from Canada and Cuba.
Tener, a native of Tyrone, rose to head the National League in 1913. But it was Tim Sullivan, from County Clare, who has had perhaps the greatest impact on the World's sporting lexicon, shortening the word "fanatic" to "fan" to describe those that passionately follow baseball.
Like Conlon, all Irish-born major-leaguers we know about arrived as young children. And while Conlon, in the age of jet travel, has been able to return to Ireland, sadly few of the others ever saw it again, all dying in the country they left their birthplace for.
Patrick Redmond is the author of The Irish and the Making of American Sport 1835-1920