Palestinians recall envoy to US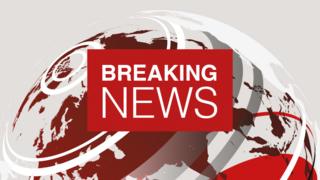 The Palestinians have announced they are recalling their envoy to the United States for "consultations", weeks after President Trump recognised Jerusalem as the capital of Israel.
Palestinian President Mahmoud Abbas said he would not accept any US peace plan in the wake of Mr Trump's move.
Protests and clashes broke out in the Gaza strip after the announcement.
A UN resolution calling on the US to cancel the decision was backed overwhelmingly by the General Assembly.