Nemtsov murder: Five Chechens jailed for attack near Kremlin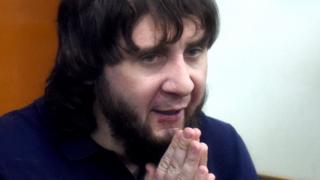 A Chechen gunman and four accomplices have been given long jail sentences for the killing of leading Russian opposition figure Boris Nemtsov near the Kremlin.
Zaur Dadayev was jailed for 20 years by a Moscow military court while the others were given 11 to 19 years.
A vocal critic of President Vladimir Putin, Nemtsov was shot dead in February 2015.
His family fear the person who ordered the murder may never be caught.
Their lawyers believe senior figures within Chechnya who are loyal to the Russian leader may be behind the killing.
Dadayev is a former member of an elite military unit and was under the command of Chechen strongman Ramzan Kadyrov.
The court stripped Dadayev of his rank of lieutenant and removed an earlier award for bravery, Ria Novosti reported.