Large fire rips through Dubai skyscraper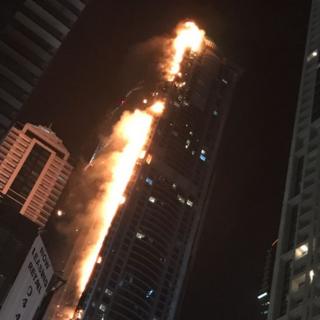 A large fire has ripped through a residential skyscraper in Dubai in the United Arab Emirates.
Footage posted on social media sites showed flames spreading up a tower, believed to be the Torch building, and burning debris falling down.
It was not immediately clear what caused the blaze and how many people may currently be in the building.
The Torch, one of the tallest residential buildings in the world, was damaged by fire in 2015.