Eurovision Samoilova: Ukraine bars Russian singer over Crimea visit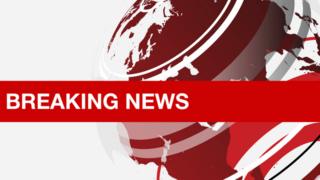 Ukraine has barred Russia's Eurovision contestant because she performed in Crimea, annexed by Moscow in 2014.
Julia Samoilova was banned from attending the event because of her "illegal" visit , the Ukrainian SBU security service said.
Samoilova, 27, has confirmed that she sang in Crimea in 2015. Ukraine is due to host Eurovision in its capital, Kiev, in May.
The SBU has blacklisted at least 140 other Russian artists.