Europol shows clues from child abuse images to track offenders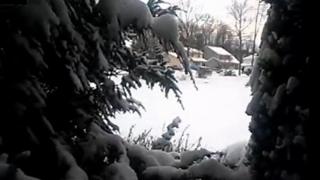 Europe's police agency has launched a new webpage that displays objects in child sex abuse images to try and find the perpetrators and victims.
Europol hopes details like a logo on a bag or a shampoo bottle may alert someone who can then contact police by an anonymous tip-off or social media.
All the images are from active cases that detectives are unable to solve.
Steven Wilson, chief of Europol's EC3 Cybercrime centre, said mundane objects can sometimes provide a vital lead.
"We're looking to identify particular parts, particular items in there that may be unique to a particular region in the world, a particular country or even a particular town or village," Mr Wilson told AFP news agency.
"From that we can then work very closely with other law enforcement authorities and actually identify the people responsible for this."
Each magnified image on the webpage, called Stop Child Abuse – Trace an Object – has an option underneath it to send an anonymous tip-off or to share the image via social media.
Europol warned last year that live streaming of child sexual abuse was "a growing threat".
In a report, it said offenders were using increasingly sophisticated techniques, such as encrypted online tools, to stay anonymous and to find new victims.