Bahamas festival organisers promise refunds
Ja Rule says disappointed Fyre Festival fans will be offered full refunds and VIP passes for the 2018 event.
Organisers of the cancelled luxury weekender also say they'll make charitable donations by way of apology.
Fyre Festival was billed as a "cultural moment created from a blend of music, art and food" in the Bahamas.
Tickets cost up to $12,000 (£9,200), including a flight from Miami and a stay in a "geodesic dome" and activities including yoga and kayaking.
But, it was officially postponed yesterday after reports of a lack of security and cancelled flights.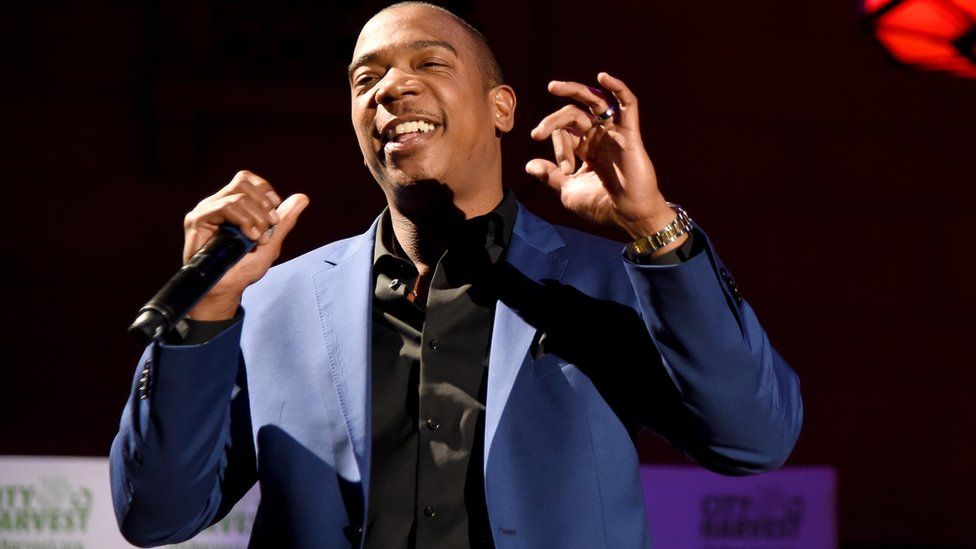 Image caption "We thought we were ready, but then everyone arrived," said Ja Rule
Festival-goers have described the event as a "complete disaster".
Co-organisers Billy McFarland and rapper Ja Rule have now released a statement to Billboard saying that they simply weren't ready for: "How big this thing would get."
The pair said they: "Suddenly, they found themselves transforming a small island and trying to build a festival.
"Thousands of people wanted to come. They were excited, but then the roadblocks started popping up."
The statement says that the infrastructure on the island wasn't there and they tried to build it themselves.
They installed waste and water management, as well as bringing ambulances from New York.
But, ultimately, organisers say, the team was overwhelmed.
Many fans complained of being stuck in the Bahamas, with no food, water or accommodation and fearing for their safety.
William N Finley IV who documented his experience of Fyre Festival on social media says he's now finally back in Miami.
He claims he and other fans spent hours "locked" inside the island's airport with some collapsing from exhaustion and heat.
It was set to be a luxurious two-weekend festival, but Blink-182, who were set to be headlining, pulled out on Thursday.
Major Lazer, Skepta and Disclosure were all set to perform as well.
Fyre was initially announced with an Instagram video featuring models Bella Hadid, Hailey Baldwin and Emily Ratajkowski sailing on a yacht.
Fans were promised private beaches and plush accommodation.
But the cancellation has raised serious doubts about its organisation and planning.
However, it looks as though Ja Rule and Billy McFarland have their sights set on another event in 2018.
"All festival goers this year will be refunded in full…. Also, all guests from this year will have free VIP passes to next year's festival," the statement said.
"We apologize for what all of our guests and staff went through over the last 24 hours and will work tirelessly to make this right…. From Billy and the Fyre Festival Team."
Find us on Instagram at BBCNewsbeat and follow us on Snapchat, search for bbc_newsbeat