Women allowed to join SAS for first time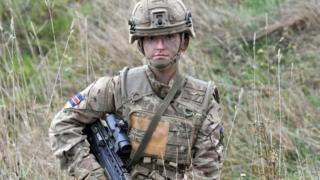 Women will be able to apply for any role in the military for the first time, the defence secretary has said.
Gavin Williamson announced that women already serving in the Army are now able to transfer into infantry roles, including the special forces.
He said for the first time the "armed forces will be determined by ability alone and not gender".
A ban on women serving in close combat units in the British military was lifted in 2016.
The Royal Armoured Corps was the first ground close combat branch to open its doors to women in November 2016.
Since then, about 35 women have either served or been trained to join the Royal Armoured Corps.