Winter Wonderland axed after 'falling short'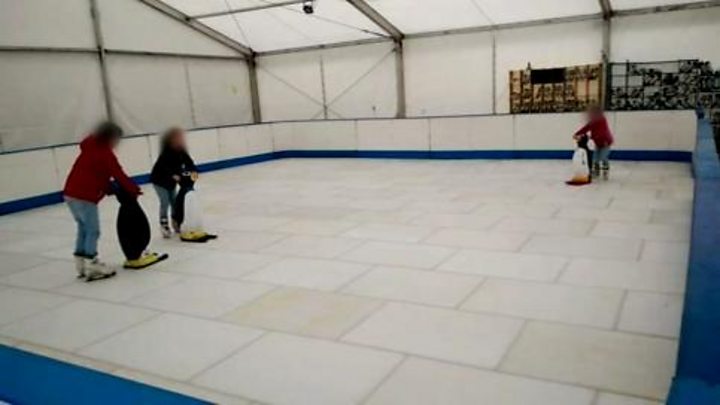 A Christmas event in County Down has been cancelled after organisers apologised that it had "fallen way short of our expectations".
The "Winter Wonderland NI" was due to run at the Clandeboye Estate in Bangor from 16-23 December.
Winter Wonderland NI said it would refund ticket holders who were due to attend from 18-23 December.
Some visitors posted scathing criticism on the event's Facebook page.
'Shambolic'
"There was a so-called ice rink set up, but the kids didn't want to go anywhere near it and said it smelled of chlorine," said Andrew Webb, who went to the event on Saturday with his family.
"The queue to see Santa was large, shambolic and strewn with litter.
"The gifts we were given for our kids were age inappropriate, in that we were handed unisex gifts that were for ages six to eight and when opened, it was for three years plus."
He also said there were very few Christmas decorations – with some of the scenery in Santa's grotto being held together by blu tac.
'Bad beard'
Rhonda Elliott, who attended the event with her husband William and four-year-old daughter Katie, described the experience as "horrendous".
"We ended up having to stand in a huge line full of prams with kids getting upset and an elf trying to push us further along even though there was nowhere to go – it was terrible," she told the Belfast Telegraph.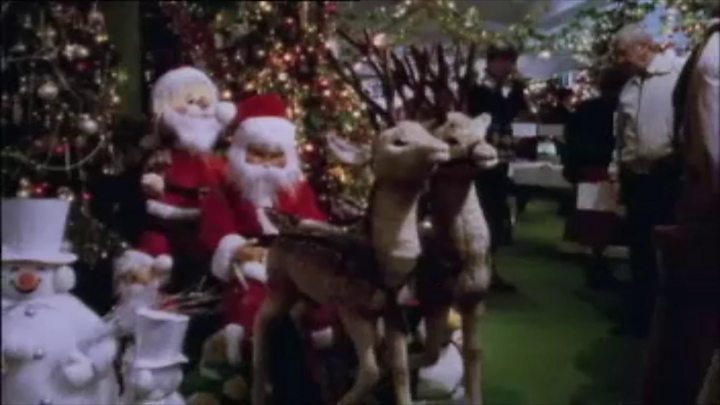 She also derided Santa Claus's beard as "shockingly bad".
"His beard didn't have a hole in it for his mouth so he had to pull it down to speak," she said.
"Horrified kids were shouting: 'He isn't real!'"
Visitor Andrew Cowan was also disappointed by the facilities on offer.
"I walked straight in and the stalls were not even open, there were inflatable things that were not even inflated," he told BBC Radio Ulster.
"There was generally no atmosphere, staff that were meant to be doing face-painting… weren't even there."
Winter Wonderland said it was sorry for the "inconvenience and disappointment caused" as it cancelled the event.
"Whilst we understand that this will be greatly disappointing to many, we feel we cannot recover from the negative publicity and it is clear that we have hosted an event which has not met the high standards we had aimed to deliver," said a statement posted on the company's Facebook page.
The Clandeboye Estate said it had leased the venue for the week and was not involved in the delivery of the event.
The BBC has contacted the company for further comment.