Westminster Inquest: Attacker 'told his children he was going to die'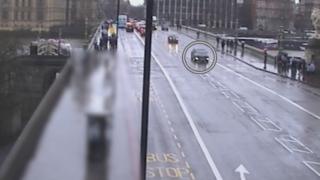 Westminster Bridge attacker Khalid Masood told his children he was "going to die fighting for God", an inquest into his victims' deaths has heard.
But the hearing was also told that while visiting his mother days before the attack, he told her: "They will say I'm a terrorist. I'm not."
Masood, 52, was shot dead after driving into pedestrians on the bridge before fatally stabbing a police officer.
Five people were killed in the attack on 22 March 2017.
Det Ch Insp Dan Brown told the inquest that during video calls to his younger children, who were living in east London while he stayed in Birmingham, Masood spoke about dreams he had been having and told them he was "going to die fighting for God".
The inquest also heard that Masood drove from Birmingham to Wales to visit his mother, Janet Ajao, and stepfather on March 16, after picking up the vehicle he used to carry out the attack.
As he was leaving the house the following day Mr Brown said he "turned over his shoulder" and insisted he was not a terrorist.
Investigators now believe this was "a goodbye visit", he said.
In the days before the attack Masood also searched for Birmingham Calor Gas Centre and Mr Brown accepted it was "at least possible" he had planned to use gas as a weapon.
'Violent and disruptive'
Earlier the inquest heard how Massod had a history of violent crime and converted to Islam while in prison.
Mr Brown said Masood's mother had described him as "an angry person" and was "worried he would kill someone through fighting".
She told police that as an older teenagers he would go out to pubs and clubs looking for a fight, the inquest heard.
Mr Brown said: "His mother suggested he exhibited normal boisterous behaviour, but his two brothers suggested he was a violent, disruptive person, who would not back down from a disagreement."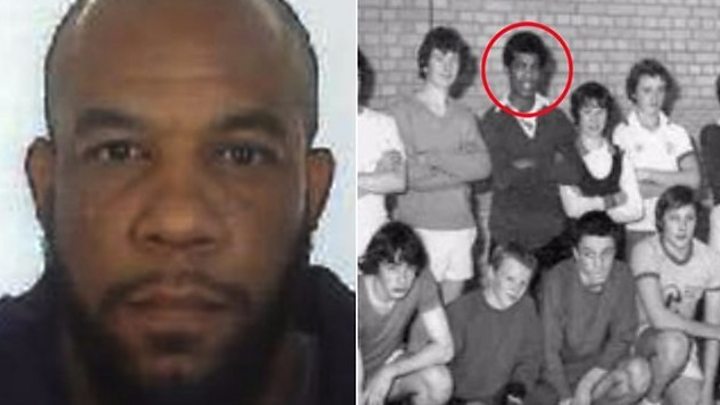 Masood first got into trouble with the police after shoplifting at the age of 14 in Tunbridge Wells, Kent, where he lived with his mother, stepfather and two stepbrothers.
The inquest heard Masood was involved in a number of violent incidents, which became more serious as he got older.
In July 2000 he was jailed for two years after attacking a man with a knife, who was throwing him out of a pub.
While in prison for the attack he began reading the Koran but showed no sign of extremist beliefs.
Then in May 2003, he stabbed a man through the nose with a carving knife, after accusing him of being an undercover police officer.
Masood claimed self-defence and was acquitted of attempted murder, wounding with intent, and having a bladed weapon.
In December 2003 he was released from Lewes prison in East Sussex, where he had been held on remand, based on time served from the previous weapons offence.
The inquest heard how Masood considered his acquittal, as well as the survival of his eldest daughter – who was later involved in a serious car accident – as the "miracles" which cemented his Muslim faith.
The inquest continues.