Wales Ineos 4×4 vehicle project 'suspended' in Bridgend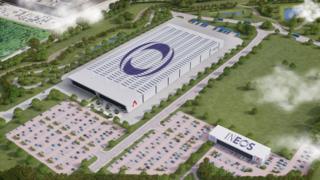 Plans to build a new 4×4 vehicle plant in Wales have been put on hold by the firm Ineos.
The company says new options have become available for manufacturing and is now in talks with Mercedes-Benz over the acquisition of their Hambach site in Moselle, France.
It was expected to initially create around 200 jobs to make the Grenadier, and up to 500 in the long-term at the new site in Bridgend.