The Papers: China HS2 talks and 'pioneering police scheme'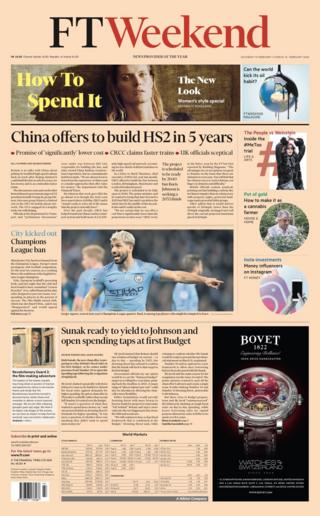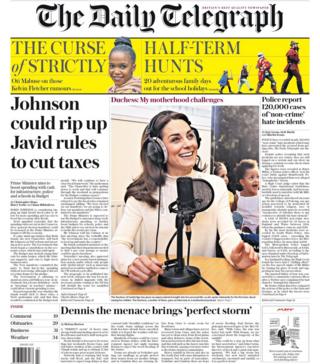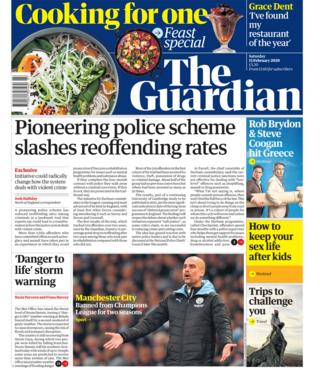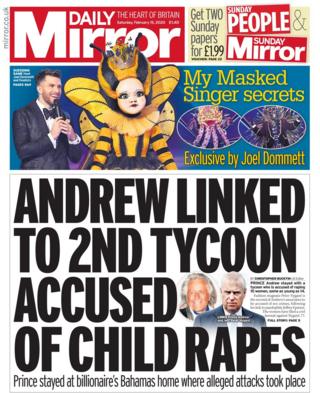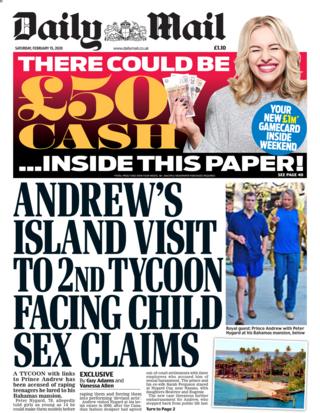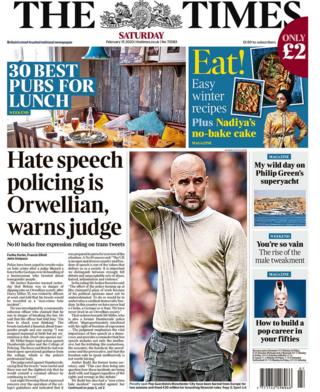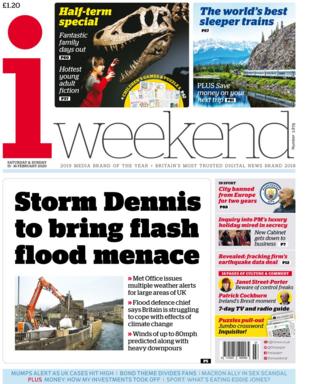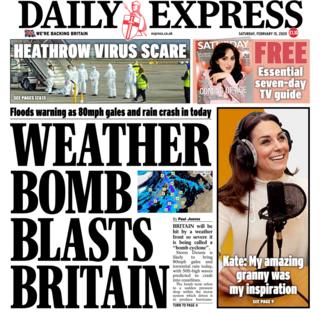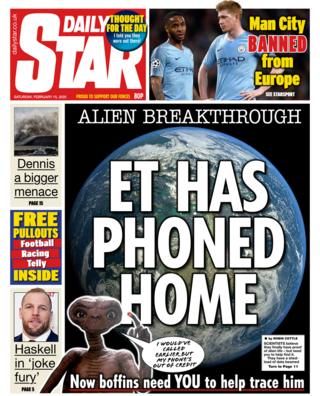 There's speculation about how Boris Johnson plans to drive the economy forward, following Sajid Javid's resignation as chancellor on Thursday.
The Daily Telegraph says the prime minister is considering "ripping up" Mr Javid's fiscal rules to push through new tax cuts, including possible reductions in stamp duty and business rates.
According to the FT Weekend, the new Chancellor, Rishi Sunak, could delay the target date for balancing the government's books until 2025, allowing him to turn on the spending taps despite the political risks of a splurge.
Writing in the i Weekend, Katy Balls says Mr Sunak is "more on Number Ten's wavelength" than his predecessor ever was, and "will not blink if things get tricky" when the Brexit trade talks begin.
The Daily Mail and the Daily Mirror lead on allegations that a billionaire fashion executive – with links to Prince Andrew – raped and sexually assaulted 10 young women, including three 14-year-olds.
The women have launched a civil lawsuit against Peter Nygård, who they say pretended to audition them for modelling work before attacking them.
It's claimed several of the incidents took place between 2008 and 2015 at the 77-year-old's mansion in the Bahamas, where Prince Andrew was a guest some years earlier.
There is no suggestion the prince knew of the businessman's alleged impropriety, or had any involvement. Mr Nygård strongly denies any wrongdoing.
The Guardian reports on the success of a pilot scheme set up by Durham Police to reduce reoffending rates.
People suspected of crimes including burglary and criminal damage are told they can avoid prosecution if they join a four-month rehabilitation programme to deal with substance abuse and mental health problems.
Figures seen by the paper show that in the past two years, there was a 15% fall in reoffending among those who took part in the project.
At least five other forces, including Surrey and Devon and Cornwall, are said to be considering whether to adopt the scheme.
Get news from the BBC in your inbox, each weekday morning
There's analysis of yesterday's High Court ruling that found Humberside Police acted unlawfully when officers turned up at a businessman's office to challenge him about supposedly transphobic tweets he'd posted.
The Times says the judgment "struck an important blow for free speech", as "no-one in a free society expects a visit from the police for expressing a political opinion".
The Daily Telegraph accuses the Humberside force of wasting taxpayers' time and money, given that the man in question, Harry Miller, had clearly not committed a crime.
But a spokeswoman for the organisation, Trans Media Watch, tells the Guardian that the ruling reinforces the idea that the "courts don't understand trans lives".
The back pages are dominated by Manchester City's two-year ban from European competitions for breaking financial fair play rules.
The Daily Express says it's a "nightmare scenario" for the club, whose ambition to win the Champions League is in tatters.
"City claim to have a clear body of evidence that they have done no wrong", writes Matthew Dunn, "although now it seems they are resigned to the fact it will take an independent body to recognise that".
And it seems there's still a place for Edwardian-style ankle-length skirts at one of the country's best-known boarding schools.
The Times claims that girls at Rugby School were "outraged" at plans to change the design of the skirts, as they would no longer be able to wear pyjamas underneath.
"You don't have to worry about what your legs look like", says one sixth-former, "or staff telling you that your skirt is too short".
One tweak has, however, been approved – a colour change from grey to navy.