Sir Billy Connolly leads Tartan Day parade in New York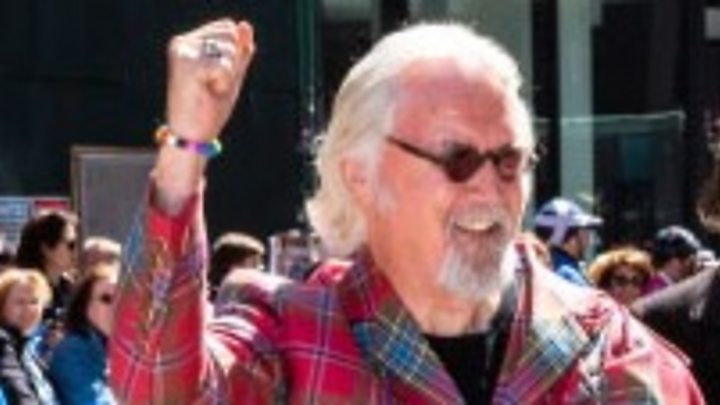 Sir Billy Connolly has led a procession of 3,000 people through New York for the annual Tartan Day parade.
Sir Billy undertook the role of Grand Marshall for the march which celebrates Scottish culture.
The procession was made up of drummers, highland dancers and full pipe bands.
Speaking after the event, Sir Billy said: "The crowds were brilliant and hearing the skirl of the pipes echoing along Sixth Avenue made me dance a wee jig in my heart. What a day."
Kyle Dawson, president of the New York Tartan Day committee, said: "What an incredible 21st year this has been for New York City tartan week. We've enjoyed a phenomenal week of celebrations – from ceilidhs to workshops and pipe bands performances to parties.
"We had the great honour of welcoming Sir Billy Connolly as Grand Marshall of this year's tartan day parade and saw tens of thousands of people line the sidewalks of Sixth Avenue to cheer on our participants."
Pipe bands
Youngsters from schools in North Lanarkshire were amongst those taking part in the parade.
Fifty-two pipers and drummers from the North Lanarkshire Schools Novice and Juvenile bands marched down 6th Avenue and the bands have already played to travellers passing through the city's Grand Central Station.