Sex exploitation 'as bad in music industry as in Hollywood'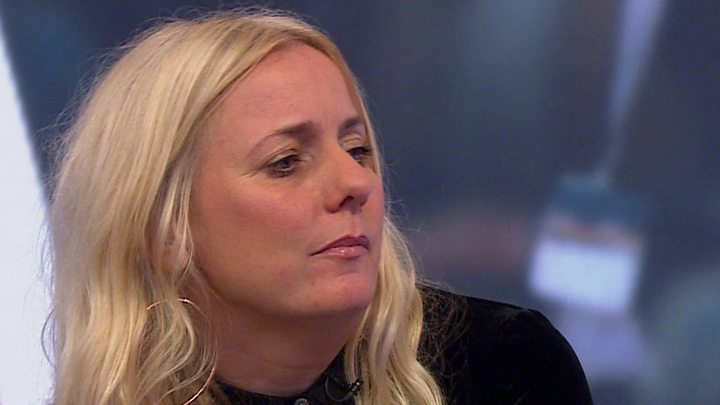 The treatment and sexual exploitation of women in the music industry is "as bad, if not worse" than in Hollywood, an experienced music manager has said.
Sarah Bowden told the Victoria Derbyshire programme she had once been sacked after refusing to sleep with a manager in return for a promotion.
She said one major promoter exposed himself, expecting a sex act from her.
He was still working in the industry, she added, and believed he was behaving the same way.
It comes after a number of sexual assault allegations against Hollywood film producer Harvey Weinstein.
'An expectation'
Ms Bowden said exploitation happens "all the way down through the industry" and was "as common as being wolf-whistled at in the street".
She said when she was working as a runner earlier in her career she was told that in order to get a promotion into A&R (artists and repertoire) – the area of a record label responsible for finding and signing new artists – she needed to have sex with a manager.
She refused and was fired, she added.
Years later, after she had progressed in the industry, she claimed a well-known band promoter exposed himself to her at a music festival.
"He took me back to a caravan and basically exposed himself to me" she said, adding that he expected her to perform a sex act.
"I know that he did the same thing to other women, that same day, and he's still working in the industry."
Ms Bowden has waived her right to anonymity.
'Parading' women around
Ms Bowden, who has worked in the industry for 20 years, said women did not speak out because they felt nothing would be done.
She said she had witnessed one senior figure in the industry regularly promise young women jobs or roles on high profile band tours in return for sexual favours.
The agent would "parade" the women around, she added, mentioning names of famous artists with whom he had worked.
She said the man, who still works in the industry, was "brazen" about the acts.
Watch the Victoria Derbyshire programme on weekdays between 09:00 and 11:00 on BBC Two and the BBC News Channel.