RAF's centenary to be marked by flypast over Palace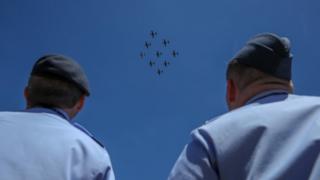 Up to 100 aircraft will take part in a flypast over Buckingham Palace later to mark 100 years of the Royal Air Force.
The Queen will be among members of the royal family attending a day of events to celebrate the RAF's centenary.
Westminster Abbey will host a special service and more than a thousand servicemen and women will take part in a parade on The Mall.
Aircraft representing the RAF across the decades will then be involved in the flypast over London at 13:00 BST.
It will feature the new F-35 Lightning – Britain's cutting-edge stealth fighter jet – which will fly at a public event for the first time.
Nine helicopters will lead the armada, while the Red Arrows will bring up the rear.
The aircraft will assemble in holding patterns off the coast of East Anglia before merging near Ipswich and flying down the A12 corridor to London.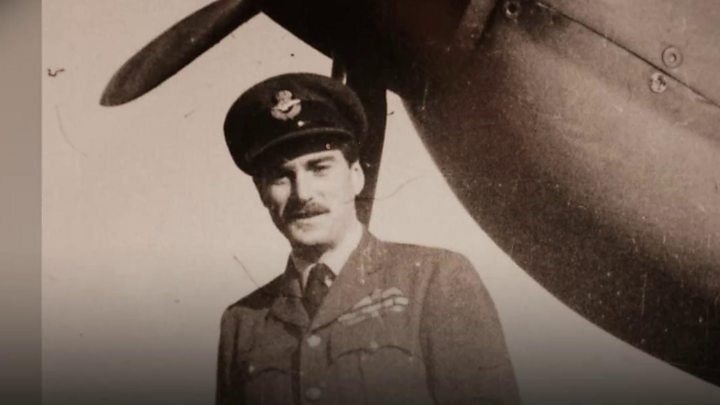 The Queen, who did not attend Prince Louis' christening on Monday, will be joined by the Prince of Wales and the Duchess of Cornwall, the Duke of Cambridge and the Duke and Duchess of Sussex at the morning service at Westminster Abbey.
She will present a new Queen's Colour to the RAF in the forecourt of Buckingham Palace and make a brief speech before appearing on the balcony for the flypast.
Air-Vice Marshal Gerry Mayhew, the senior responsible officer for the flypast, said the day is the "centrepiece" of the events marking the RAF's 100th year.
He said: "It is a great opportunity to look back and really celebrate our past, but to look forward is a really important thing for us as we look to the next 100 years."
It was on April 1 1918 that the Royal Flying Corps and the Royal Naval Air Service merged to create the RAF – the world's first independent air force.