Northampton GP 'stroked 16-year-old's nipples'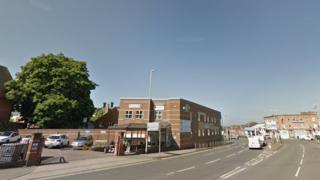 A GP stroked a 16-year-old patient's nipples during an unnecessary examination, a tribunal has found.
Dr Jonathan Raphael – a former England and Northampton Saints rugby player – pulled down her bra without asking for her consent at his surgery in Northampton.
The Medical Practitioners Tribunal Service (MPTS) rejected his claim he was attempting to diagnose pregnancy.
It found his actions were sexually motivated.
The panel heard the patient went to see Dr Raphael at Mounts Medical Centre in 2014 because she had not had a period for a few months.
Lifted her trousers
The GP initially conducted an abdominal examination with her consent and claimed in his evidence that he did not offer her a chaperone because the practice was busy.
The tribunal found it proven that he unnecessarily lifted her trousers during the examination but not that he touched her pubic area, as she alleged.
He then lifted her bra and examined her breasts, which the tribunal found had happened without any clinical need or him explaining his intention.
"He threw my top up and he just sort of pulled down my bra," she told police.
"I didn't even know that he was going to touch that area, he didn't say anything about that."
"He was like squeezing my boob… when he got to my nipples he was just like stroking it."
The tribunal found that was a deliberate act by Dr Raphael and that he had made comments including "you have nice shaped breasts" and "your breasts will grow when you put on weight".
'Uninvited comments'
He claimed the comments may have been made "in a jocular manner".
The tribunal concluded his actions in touching the patient's breasts and his "uninvited comments" pointed to a sexual motivation.
The GP retired from the practice in October 2014.
The MPTS is due to consider his fitness to practise later this month.