No prospect of Stormont deal, says DUP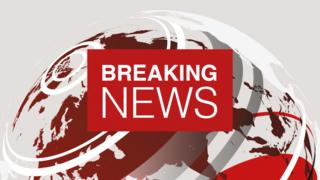 There is "no current prospect" of a deal to restore power-sharing in Northern Ireland, the Democratic Unionist Party (DUP) leader Arlene Foster has said.
The DUP and Sinn Féin have been locked in negotiations in a bid to end the 13-month stalemate at Stormont.
But Mrs Foster said on Wednesday that those talks have been "unsuccessful" and "significant gaps" remain.
"We do not have a fair and balanced package," she added.
She called on the government to set a budget and start making policy decisions.
The DUP would continue to aim for a restoration of devolution, she said, but it would "not accept a one-sided deal".