Newspaper headlines: 'Outrage' over black-cab rapist release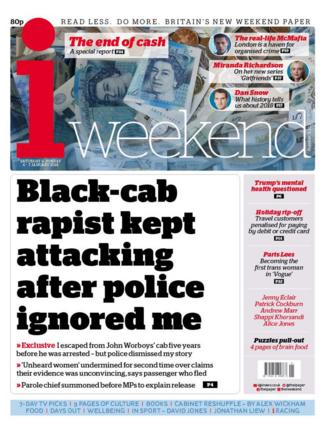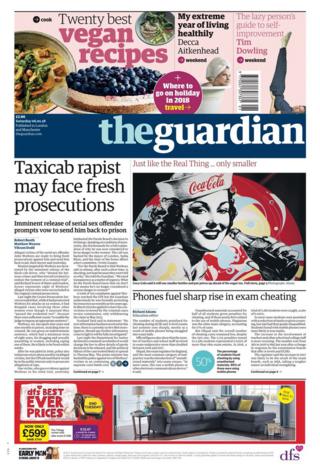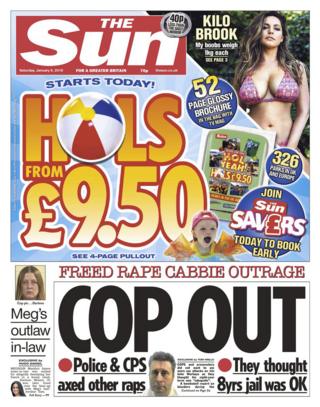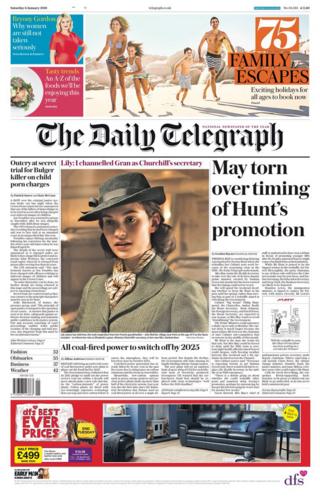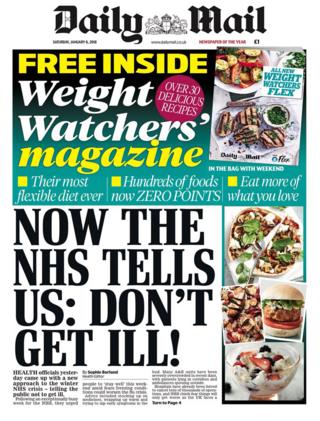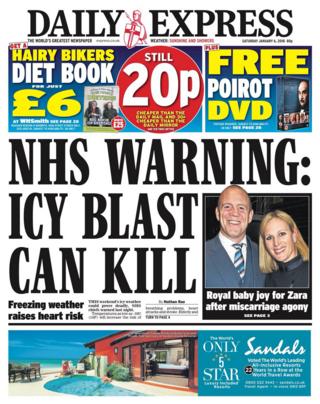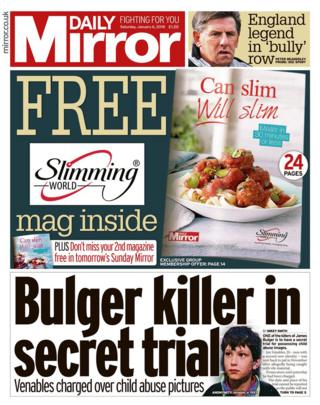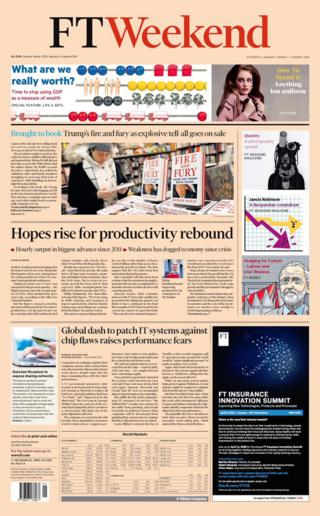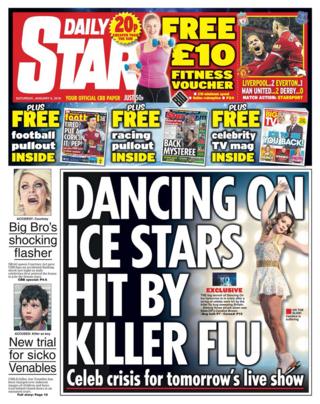 Questions about the imminent release of the convicted rapist, John Warboys, continue to dominate many of the papers.
The Daily Mail asks why wasn't he given a longer minimum sentence, while the Times wants the Parole Board to explain its decision to free him.
His ex-wife tells the Daily Express he should never be let out and the Daily Mirror insists "this sex monster should still be behind bars."
There may yet be further prosecutions, according to the Guardian. It says alleged victims are considering bringing fresh cases.
The i publishes the concerns of a woman, whose complaint was originally dismissed by the police, leaving Warboys free to attack others for five years.
And the Sun says other cases weren't pursued because the CPS thought his eight year sentence adequate.
Bulger killer back in court
There is also disquiet in the papers about what the Daily Mirror calls on its front page the "secret trial" of Jon Venables – one of the killers of the toddler, James Bulger – over child abuse images.
The Daily Telegraph says that while ongoing threats to Venables' life mean care should be taken, it argues the case's public interest justifies press coverage.
It also questions whether victims' rights are overlooked while those of offenders seem sacrosanct.
The increase in UK productivity to its fastest rate in six years is front page news for the Financial Times under the headline: "Hopes rise for productivity rebound."
But an economic forecaster tells the paper that "there needs to be sustained improvement to ease concerns".
According to an economist in the Daily Telegraph, it is "a positive small step at a time when giant leaps are needed."
And a columnist in the FT examines whether a small part of the productivity loss could be blamed on smartphones and computers – not just time spent on social media, but by making all staff generalists who have to do their own typing, presentations and bookings, despite lacking the specialist skills.
Asking for less
The Times reports on its front page that one in three house sellers in Britain reduced their asking price last year, calling some reductions "eye watering".
The paper blames uncertainty about Brexit and stamp duty, and says the biggest cuts are affecting homes selling for £1m to £2m – but it suggests this could filter down.
Plans by actors to wear black to this weekend's Golden Globes to show solidarity with what the Guardian calls the "Hollywood resistance movement fighting sexual harassment" has not been welcomed by all.
The New York Times website questions what it calls "the empty gesture," asking why they didn't instead boycott an event that was built up Harvey Weinstein, the film producer accused of sexual abuse.
The American actress, Kerry Washington, tells the Los Angeles Times that they "thought it was stronger to participate."