Michael Sousa inquest told of fatal fall at Norwich college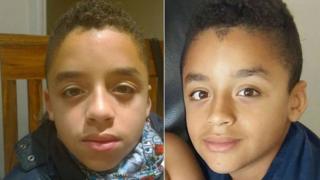 A 12-year-old boy suffered a fatal 20ft (6m) fall after trying to slide down a banister at school, an inquest heard.
Michael Sousa died in hospital eight days after suffering severe head injuries at Jane Austen College in Norwich in January.
An inquest in Norwich into the Year 7 pupil's death heard he was warned about sliding down banisters on the day of the fatal fall.
Senior Coroner Jacqueline Lake concluded the death was misadventure.
The fall happened on the day after Michael's 12th birthday, the inquest heard.
Ms Lake said: "I'm satisfied, from the evidence I've heard, that Michael went on to the stair banister with the intention of sliding down it and clearly that's not its purpose.
"Although a number of children gave slightly differing accounts, they do support the contention that Michael went onto the banister, lost his balance then fell down."
Police identified three children who were believed to have key evidence, and they were interviewed by specialist officers away from a police station.
The children interviewed gave differing accounts of what happened.
One claimed Michael, of Irstead Road, Norwich, was accidentally knocked by a student but this was not corroborated by other pupils.
'Not appropriate'
Jamie Turner, a modern languages teacher at the secondary school, told the inquest he saw Michael sliding down banisters earlier in the day.
"I told him it's not appropriate," he said.
"I asked him to go back up to the first floor and walk down in the proper way. He reluctantly did do that."
Paul Carter, inspector for the Health and Safety Executive, said guardrails and fencing around the stairs "provided a good standard of protection for those who were using the stairwell in a reasonable manner".