London killings: The violent material shared online in the capital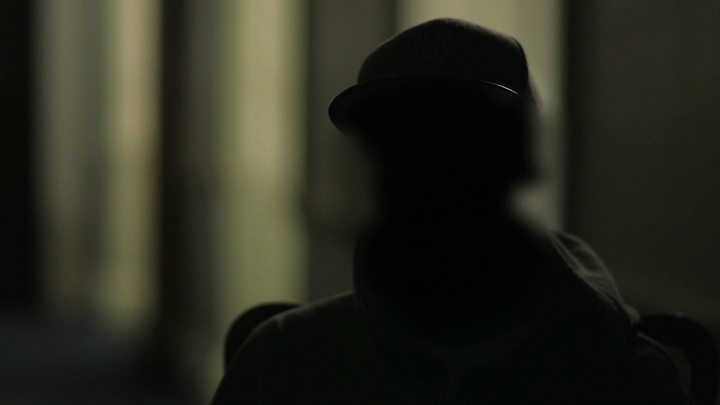 BBC Newsnight has uncovered some of the violent imagery being shared online among young people in London.
There have been more than 50 killings in the capital this year – the latest on Monday night in Forest Gate.
Last month, the head of the Metropolitan Police, Cressida Dick, said social media platforms "rev people up" and make street violence more likely.
The images and videos found by Newsnight include:
A photograph of a young man being abused with a gun to his head
A video of a young man brandishing a huge knife during a house party fight
Images of stab wounds
A video of young men, faces covered, claiming to be on another gang's turf
A former gang member – who spoke to Newsnight on condition of anonymity – described some of the other images that get passed around.
"It can be someone getting stripped and slapped in their face, someone getting rushed by 25 people," he says.
"[And] sorry, I hate this, it could be someone getting raped…anything can get sent round."
Cheryl Phoenix, who runs The Black Child Agenda, which advocates for children excluded from school, also thinks the material is helping to fuel violence.
"Some of them are directly talking about the damage they are going to do to the other people from another area and how they're going to do it," she says.
"And that's the problem because young people are picking up on this and they're actually carrying out these acts."
Ms Phoenix also says "drill" – a type of music which often deals explicitly with threats of knife and gun attacks – could be encouraging violence.
"When you're talking about shooting someone in the back, or stabbing someone with a shank…it encourages those younger to aspire to be like the boys in those videos, and the only end result is death or prison," she says.
For the full report, watch Newsnight on BBC Two at 22:30 on Tuesday, or catch-up on the BBC iPlayer