Katie Rough's family run Great North Run in her memory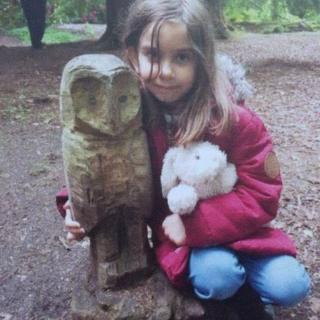 The family of seven-year-old Katie Rough, who was killed in January, are taking part in the Great North Run in her memory.
Eight family members and friends are running to raise funds for education in Africa in celebration of Katie's life.
Katie was found smothered on a playing field near her home in York.
A 16-year-old girl pleaded guilty to manslaughter by diminished responsibility in July and will be sentenced later this year.
Katie's mother Alison, said the challenge had helped the family get through the last few months.
"We need something to focus on, to move forward, to get through each day," she said.
The family is raising funds for charity Compassion's work in Uganda, in order to sponsor a boy and a girl there who are the same age as Katie.
Mrs Rough said: "Knowing the massive difference this is going to make, you've got to feel good about that."
They have already raised in excess of £4,000.
Katie's aunt, Sarah Nockels, is one of the family members tackling the 13.1 m run between Newcastle and South Shields.
She said the training had brought the family together.
"It has been good for us all. It has given us some focus to distract away from things happening around us," she said.
"Knowing it is for Katie, leaving a lasting legacy for her.
"Nothing can be done for Katie now but knowing we can change lives for two other children well that is what is spurring on."
The family chose Compassion, to honour the Uganda-born Archbishop of York, Dr John Sentamu, who they said had been a significant support since Katie's death.