Jordan Burling death: Mother and grandmother guilty of manslaughter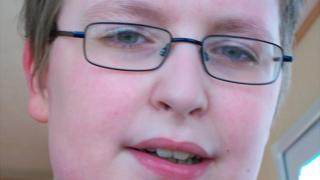 The mother and grandmother of an emaciated man who was allowed to "rot to death" have been convicted of his manslaughter.
Jordan Burling, 18, went into cardiac arrest in Leeds in 2016 and died weighing less than six stone (37kg).
Mother Dawn Cranston and grandmother Denise were both convicted after a trial at Leeds Crown Court.
Jordan's sister Abigail Burling, 25, was convicted of causing or allowing the death of a vulnerable adult.
The jury cleared her of manslaughter, following more than two days of deliberations.
On the day Jordan died, paramedics found him wearing a soiled nappy and was lying in an unresponsive state in the living room of the house, the court was told.
The jury heard he resembled a victim of a Second World War concentration camp, with an NHS dietician telling the court he had the lowest body mass index she had ever seen.
Jordan had lived in Butterbowl Garth, Farnley with Ms Cranston, 45, Mrs Cranston, 70 and Jordan's uncle, with his sister living a short distance away in Cow Close Road.